Pradeep Singh, a Computer Engineer, secures All India Rank 1 in UPSC Civil Services Exam 2019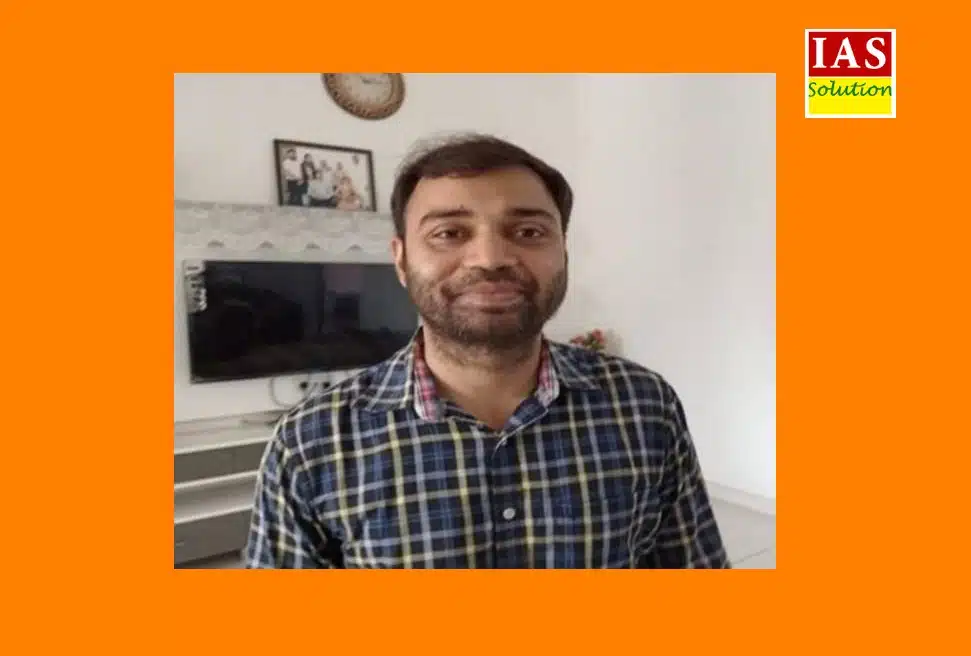 Pradeep Singh IAS who hails from Sonepat, Haryana topped UPSC 2019 Civil Services Exam. The 29 year old Pradeep Singh is the son of a farmer. Currently, Pradeep is doing his training as an Indian Revenue Service Officer in Faridabad.
Pradeep Singh tops IAS Exam in his fourth attempt
Pradeep Singh appeared for the IAS Exam four times. Last year Singh secured 260th rank in UPSC CSE. Currently, Pradeep Singh is doing his training as an Indian Revenue Officer in Faridabad. Public administration was the topper's optional subject.
Pradeep Singh IAS was an Engineer before joining IRS
The UPSC topper, Pradeep Singh, did his primary education from a government school at his native village, Tewri. Pradeep Singh studied at Tewri till class 7. Then the family moved to Sonepat.
Pradeep did his class 12 from Shambhu Dayal Modern School in Sonepat in the year 2008.
Pradeep Singh is an engineering graduate and he did his graduation from Deenbandhu Chhotu Ram University Of Science and Technology (DCRUST) in Murthal, Sonepat.
He worked as an Income Tax Officer (Group B Officer)
Later after graduation, Pradeep took coaching for staff selection commission (SSC) and worked as an Income Tax officer in Delhi five years ago.
Pradeep Singh IAS – Family
Pradeep belongs to a nuclear middle-class family. His father, Sukhbir Singh is a farmer and mother is a housewife. Singh's elder brother Ajit works as a surveyor and younger sister Manisha is a post-graduate in Mathematics. Singh's father owns eight acres of land which is the main source of family income.
Moreover, Pradeep's father was former Sarpanch of Tewri village inSonepat's Ganaur block. Pradeep's father served as village Sarpanch twice and his grandfather once. Currently, the family is staying at Sonepat in Omax city.
Want to Clear IAS Exam in 2024?
Take IASSolution Mock Exams; Be a Master!
Take a FREE Test
Pradeep's words at a glance
Pradeep did self-study for UPSC. "My parents motivated me and its because of them I would enter into IAS now". "It's like a dream come true and a pleasant surprise. I always dreamed of becoming an IAS officer", Singh opened his mind after the results of Civil Sevices Exam 2019. "Apart from family some friends also helped me to crack the exam", Pradeep said.
According to Pradeep preliminary, mains and interview are different from each other therefore should be prepared accordingly. For instance, it is important to focus on writing skills to clear mains whereas interpersonal skills should be developed to clear interview, Mr Singh shared his tips to the aspirants. Further, Pradeep added that his focus was to cover the targeted syllabus each day. This is because UPSC requires consistency.
Further, the topper adds that he felt like losing hope however, his father motivated him. The topper's father encouraged him not to loss hope and patience and to do hard work. Pradeep also adds that self motivation is the best key to achieve the goal. Besides this, he also advises aspirants to ignore about what others say as the person only knows about their own potential.
Pradeep Singh's preferred Haryana Cadre
The topper selected his home state Haryana as the preferred carder for Service. Pradeep would like to work for the deprived section of the society. Moreover, the topper is excited to serve his home state as said by him.
Pradeep's achievement is a real motivation for all aspirants. Pradeep Singh is a real example that anyone with a real appetite to clear UPSC can do it.