Shruti Sharma – IAS 2021 Topper
Shruti Sharma IAS is an inspiration to millions of aspirants who dream of becoming a civil servant in India. Sruthi Sharma is a 25-year-old girl from Rajasthan, who has topped the prestigious UPSC Civil Services Examination 2020, securing the first rank. She is the epitome of hard work, perseverance, and dedication, which has helped her achieve her dreams.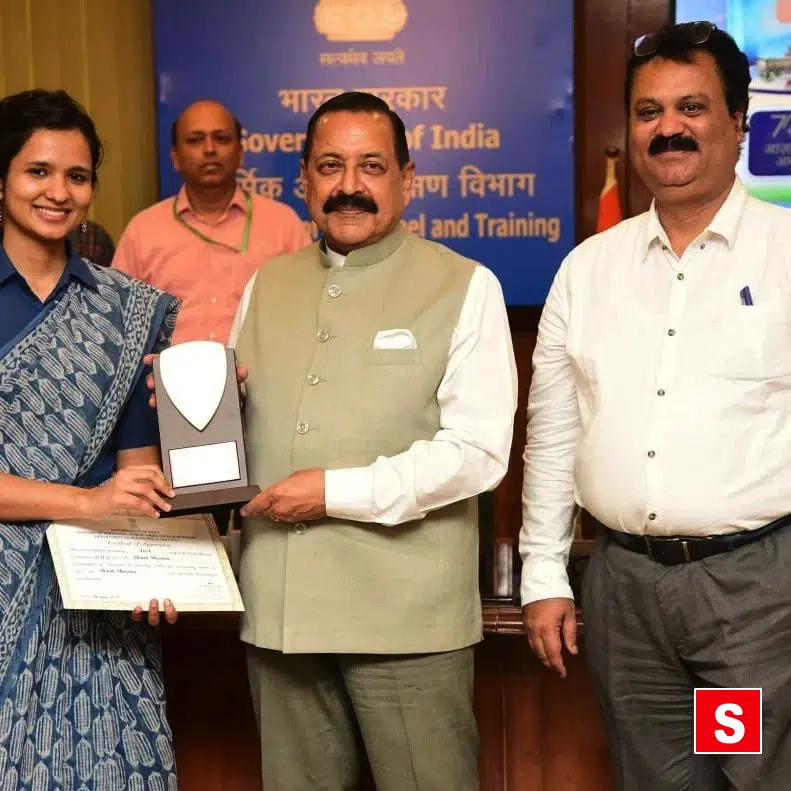 Shruti Sharma IAS –  Life and Education:
Shruti Sharma was born in Rajasthan's Barmer district in 1995. She did her schooling from St. Paul's School in Barmer and later completed her graduation in History from St Stephens College Delhi. She is also a post-graduate of Sociology from the Delhi School of Economics. She was always a bright student and a voracious reader, which helped her develop her interest in social issues and politics.
Shruti Sharama IAS-  UPSC Journey:
Shruti Sharma's journey to become an IAS officer was not an easy one. She started her preparation while she was still in college, and it took her three years of hard work and dedication to crack the UPSC Civil Services Examination conducted by UPSC. She appeared in the exam twice before finally cracking it in her third attempt.
During her IAS preparation, she faced many challenges, including financial constraints, but she did not give up on her dreams. She utilized all the available resources to prepare for the exam, including online coaching and self-study. She also took guidance from her seniors and mentors, who helped her identify her weaknesses and work on them.
Strategy and Tips:
Shruti Sharma's success in the UPSC Exams can be attributed to her disciplined approach and focused preparation. She emphasizes the importance of consistent hard work, self-discipline, and time management in cracking the exam. She advises aspirants to follow a well-structured preparation plan, which includes regular revisions, mock tests, and analysis of previous year's question papers.
Want to Clear IAS Exam in 2024?
Take IASSolution Mock Exams; Be a Master!
Take a FREE Test
She also emphasizes the importance of staying motivated throughout the journey, even during tough times. She advises aspirants to set realistic goals and work towards achieving them with dedication and perseverance. She also recommends aspirants to stay updated with current affairs and focus on understanding the basic concepts and their application.
Message to Aspirants:
Shruti Sharma believes that success in the IAS Exam is not only about academic excellence but also about having a holistic personality. She advises aspirants to focus on developing their overall personality, including their communication skills, interpersonal skills, and leadership qualities.
She also emphasizes the importance of social responsibility and advises aspirants to use their skills and knowledge to contribute to society positively. She believes that civil services provide a unique opportunity to make a significant impact on people's lives and urges aspirants to work towards achieving this goal.
Conclusion:
Shruti Sharma's success in the UPSC exam is an inspiration to millions of aspirants who dream of serving the nation as civil servant. Her journey teaches us the importance of hard work, perseverance, and dedication in achieving our dreams. Her success story also highlights the fact that anyone can achieve success if they have the right mindset, guidance, and resources.
IASSolution wishes Shruti Sharma all the best for her future endeavors and hope that she continues to inspire and motivate aspirants to achieve their dreams.