IAS Books in Hindi Medium: Useful Books for UPSC Hindi Medium
Many aspirants in Hindi Medium preparing for UPSC Exam requested us to give a comprehensive list of  IAS Books in Hindi Medium, so we wish to provide a list of useful IAS Books in the Hindi language.
For IAS Preparation in Hindi choosing, the right study material will be a game-changer. We cannot buy all the books on the market and experiment with a trial-and-error method. So we collected reviews about the books from toppers and provided an exhaustive list of standard books which is very relevant for IAS preparation.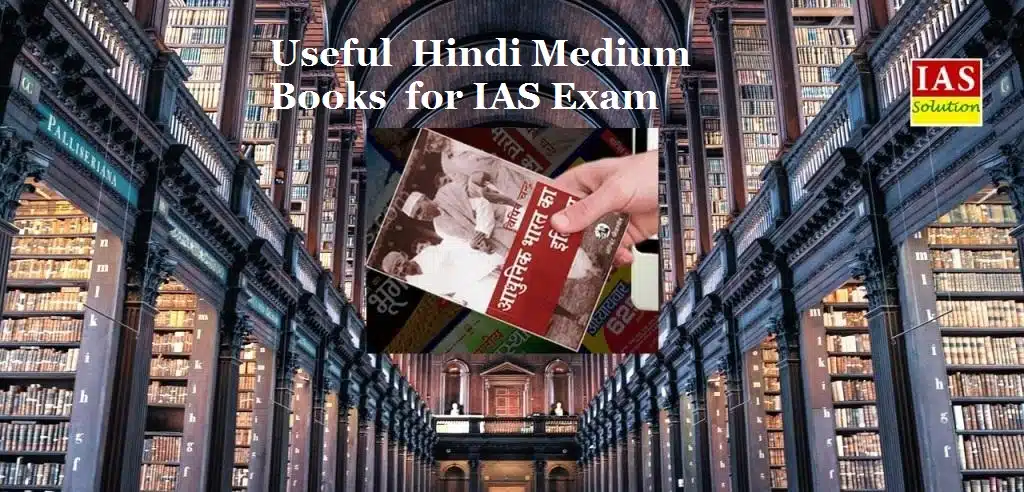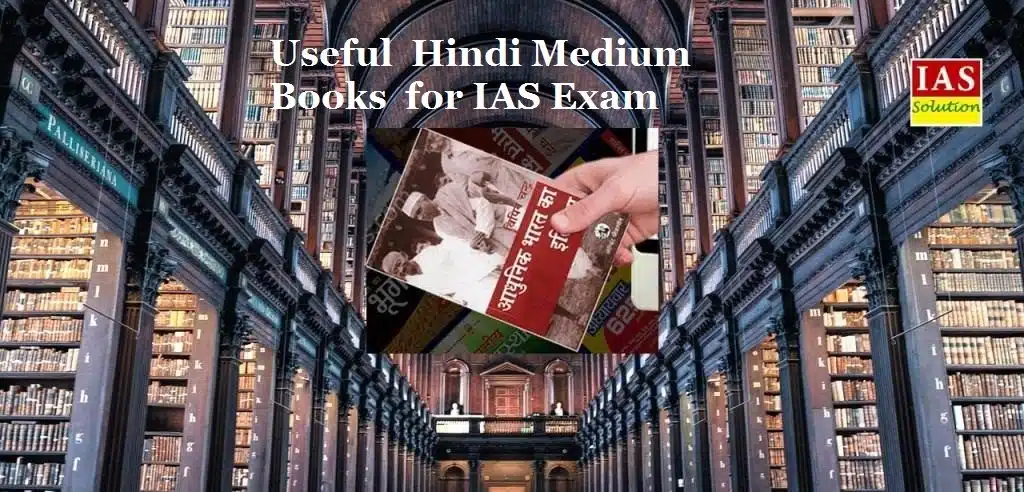 By collecting these essential books you crossed the first hurdle. For a war, new standard weapons are very important to win the battle. Here your weapon is standard IAS books. We have already updated a list of useful books for IAS exam preparation (English medium).
IAS Books in Hindi Medium – Indian History
Also check: 10 Best Books for IAS Exam
UPSC Books in Hindi – Art and Culture
 IAS Books in Hindi – Geography
Books for Environment in Hindi
IAS Books in Hindi – Indian Polity
IAS Books in Hindi – Indian Economy
Science, Technology Books in Hindi
General Studies Manual – Prelims Paper 1 and Paper 2
UPSC/IAS Solved Question Papers in Hindi
Year Books in Hindi Medium
UPSC Civil Services Examination Syllabus in Hindi
Alternatively you can refer to our PDF for UPSC Syllabus.
Want to Clear IAS Exam in 2024?
Take IASSolution Mock Exams; Be a Master!
Take a FREE Test
IAS Books in Hindi for Guidance Purpose
Books for UPSC Civil Services Mains Exam in Hindi Medium (Additional)
Books for Interview Guidance
New books in Hindi Language helpful for UPSC Exams
In Hindi Medium there are fewer books compared to English language Books. Now you can buy the latest books that exists in the book market by following the  UPSC Books in Hindi – link
Books for Other Competitive Exams
Links of UPSC Books at online Stores
Full list of UPSC books available in Flipkart
Free Online Resources for UPSC IAS Prelims and Mains
IASSolution Prelims Mock Test Series
Simply reading standard books and materials will not help you to perform in a real UPSC Exam. Firstly, you need to identify your weak area and then try to improve it. You can improve your ability to perform in an actual exam only when tested in the exam atmosphere with negative marking. Take
free UPSC Prelims Online Mock Tests
by IASSolution to find where you stand, and what are the weak and strong areas in our l intelligent exam platform. Happy learning!