How to Study Indian Polity for IAS Exam?

Are you searching for an idea about how to Study Indian Polity for IAS Exam? Then you are at the right place. Indian polity is an important subject not only for IAS Exam but also it is relevant for day to day knowledge. Indian Polity deals with various topics relating to fundamental rights, duties, and responsibilities as a citizen of India, etc. So I recommend all of you to study Indian Polity as an Indian citizen rather than an IAS aspirant. Indian polity is quite different from other subjects so that the strategy also differs.
Tips to Study Indian Polity for IAS Exam
For studying approach,I recommend a BPR step to follow.
Base Book Reading(B)
There is no question arising the base book for polity, it is none other than M. Laxmikanth
Start reading from any of the interesting topics, for instance, if you find interesting to study The Panchayati Raj, start reading from there. It would be beneficial for you if you prepare notes along with reading itself.
Practice questions(P)
From the book itself, you can practice many questions. Apart from these, try to practice previous years prelims questions as well as taking test series is also highly advantageous. This will enable you to come across various tricky questions and a short revision of what you have studied.
Revision and correlation(R)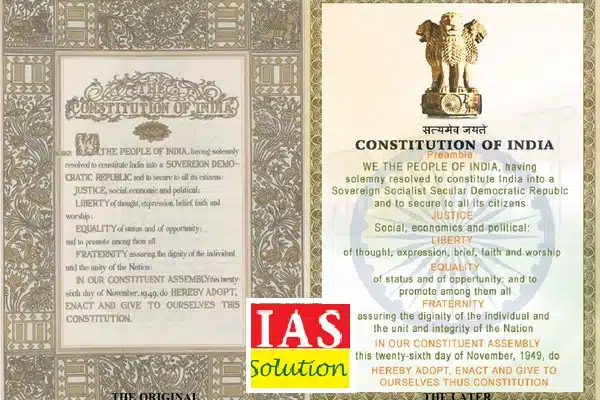 This is the inevitable part of your study process. Re-Read whatever you read previously. Moreover, correlate your polity topics with daily news. For example, you came across news regarding Jammu and Kashmir issue, correlate it with article 370, that deals with autonomy and special provision for Jammu and Kashmir. By linking these topics and current issues you can automatically memorise various articles in the constitution
Also read: How to select optional subject for IAS Exam.
Want to Clear IAS Exam in 2024?
Take IASSolution Mock Exams; Be a Master!
Take a FREE Test
What makes Polity different from other Subjects?
Easy to study.
Only fewer books to refer.
Direct questions are asked
rare analytical questions
Questions are easy to moderate.
Indian Polity Books and Sources
Also read: How to read 'The Hindu' Newspaper for IAS Exam Preparation?
Extra Tips to Study Indian Polity for IAS Exam
Keep an eye on current issues. Questions will be triggered from here for both prelims and mains
Make a table of constitutional and non constitutional bodies. This enables to attempt tricky questions correctly.
Make comprehensive chats regarding the appointments and removal of various offices, the president, the Supreme Court judge etc.
Make a list of important constitutional amendments and significance.
Go through previous questions and segregate high priority areas.
Prepare notes of recent parliament sessions, various bills and amendments made, Supreme Court verdicts.
Also read : How to read and Free Download Yojana for IAS Exam