OBC Reservation Eligibility – Do you belongs to the Non-Creamy Layer?
The government of India describes Other Backward Classes (OBC Reservation Eligibility) to classify socially and educationally disadvantaged castes. The then-prime minister of India Moraji Desai appointed a commission to identify socially and economically backward groups.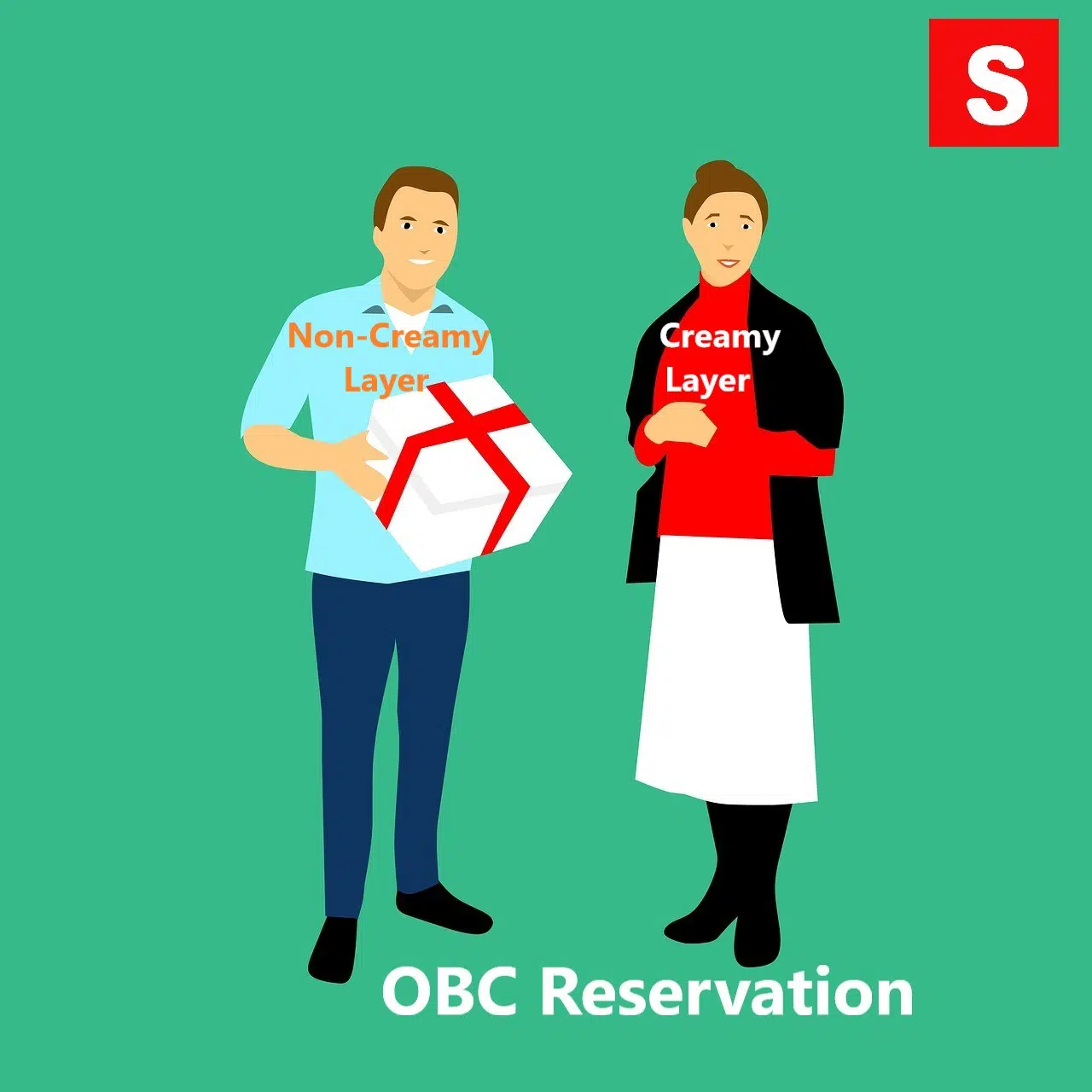 The commission was headed by late B.P Mandal an Indian parliamentarian. In 1980, based on caste, economic and social indicators, OBCs comprised 52% of the population. The commission report recommended other backward classes (OBCs) should be granted with 27% reservations in jobs and higher education under the central government and public sector undertakings.
Who is included in the OBC Reservation list?
The central government maintains the list castes that belong to OBC. However, the list varies from state to state.
www.ncbc.nic.in provides information about different OBC groups in different states.
Benefits of OBC Reservation
The person who belongs to the non-creamy layer of OBC can get reservations in government jobs and government posts such as IAS and IPS.
In addition to this, the candidate can get reservations in higher education institutions like IIT and IIM. Age relaxation for 3 years up to 35 years in competitive exams is another main advantage of OBC reservation.
Cut off Marks will be lower than General Merit for various Central Government, State Government recruitment exams including UPSC Exams.
Who all are not eligible for OBC Reservation Status?
All OBCs are not eligible to claim for reservation status and enjoy the benefits of the reservation as like EWS Reservation. Although a person belongs to the OBC category, there are some exemptions. These exemptions include:
Certain castes that come under Back Ward Classes (BC) and Most Backward Classes (MBC).
Children of group A services employees like IAS, IFS, and IPS.
Parents who work under the central government (Group B and C ).
Parents who work under Group 1 of state services.
People whose income is more than 8 lakh per annum.
Creamy layer and Non-Creamy layer in OBC Reservation
Although 27% is allocated for OBC reservation, all OBCs are not eligible for the reservation status. Unlike SC and ST category OBC is classified into the creamy and non-creamy layer on the basis of income.
OBC Creamy Layer
If a family's income is above 8 lakh per annum, excluding from agricultural land, the person is considered as OBC creamy layer. Therefore, the person cannot avail any benefits of OBC reservation. Hence, the candidate is treated as equivalent to the general category.
 OBC Non-Creamy Layer
If the total income of a family is less than 8 lakhs per annum, the family is considered as OBC non-creamy layer. The income generated from farming sources is excluded. The family can claim an OBC non-creamy layer certificate. The person who belongs to OBC non-creamy layer can enjoy all benefits of the reservation including age relaxation in competitive exams.
Want to Clear IAS Exam in 2024?
Take IASSolution Mock Exams; Be a Master!
Take a FREE Test
Eligibility for OBC Non-Creamy layer
OBC non-creamy layer has certain eligibility criteria to ensure the right and the deserved candidate receives the benefits. The criteria for clamming OBC non-creamy layer reservation status include the combined income of the person and family and whether the person husband or parents are central government employees. However, income from farming is not included.
Central Government Employee Status
1. Parent of the Candidate – If the person's parent, either or father or mother is a central government employee or working under Group C and D Category, then the person is eligible OBC Creamy Layer Reservation.
2. Candidate himself or herself –
If the candidate himself or herself is a central government employee or under Group B Category, the person can apply for OBC Reservation.
However, it is valid only if the parents of the candidate do not receive any income such as pensions
3. Husband 
If the husband of a woman applicant is a central government employee, she can apply for OBC Reservation.
 Further, she can apply for OBC Reservation, if her parents are unemployed.
Total family income 
 Combined family income including candidate and parents
If less than 8 lakhs per annum, income from Agriculture is not included.
The person can apply for the OBC Non-Creamy Layer reservation.
How to apply for OBC Reservation Eligibility Certificate?
OBC Certificates can be applied by both online and offline modes. It can be done only if the candidate is eligible.
Offline Method
To get an OBC certificate or caste certificate, the person should go to his or her nearby tahsil office, Revenue office or SETU/CSC centers.
The person will get an application form for a caste certificate. The person should fill it with correct information like contact details and address.
Father's caste should be filled in the caste section detail. If the father is no more, the person should provide his/ her other blood relative caste certificate.
Tick -mark the caste opinion he or she is applying for.
A self-declaration has to be filled and affix a passport size photo. Submit the application with contact details and other information for verification.
The caste certificate will be issued within 30 to 35 days.
Online method
Only a few states offer online registration.
The person can visit the state's backward class portal if the online mode is available.
Click on the link that shows "apply for caste certificate online".
Fill out the online application form provided on the site.
Verify the details entered. Then submit it along with the proof of documents.
After submission, the person will get also an acknowledgment slip and application number.
Either print out the slip or save it offline. After verification, the person can download his or her caste certificate directly from the portal.
What are the documents required for applying the OBC Reservation Eligibility Certificate?
Community certificate
Ration card
School leaving certificate
Income certificate.
Also read: New proposal for IAS IPS Allocation Policy
The Validity of OBC Reservation Eligibility Certificate
OBC certificate is also valid for one year from the day of receiving the certificate. Further, the certificate is valid in all Indian states except Tamil Nadu.
IASSolution Prelims Mock Test Series
Simply reading standard books and materials will not help you to perform in real UPSC Exam. Firstly, you need to identify your weak area and then try to improve it. You can improve your ability to perform in an actual exam only when tested in the exam atmosphere with negative marking. Take
free UPSC Prelims Online Mock Tests
by IASSolution to find where you stand, what are the weak and strong areas in our artificial intelligence enabled exam platform. Happy learning!