EWS Reservation Eligibility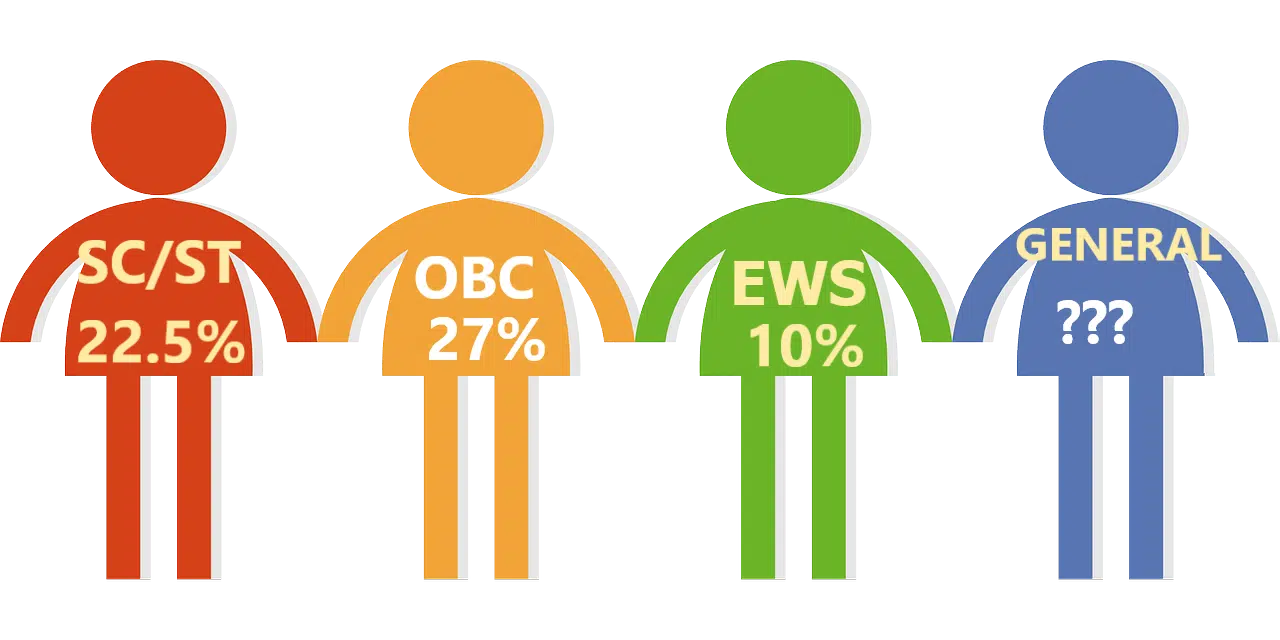 The government of India has recently announced 10% reservation for Economically Weaker Sections (EWS). Economic reservation came into force by an amendment of the constitution, which is the 124th amendment of the Indian constitution. EWS Reservation Eligibility criterion that describes Economically Weaker Sections is based on their family income and the size of land they have.
Those candidates who are financially backward and excluded from the other reservation schemes are the beneficiaries of 10% quota. Therefore, a reservation of10% of seats in various government jobs and higher studies for the economically weaker sections has implemented. The reservation came into force on January 14, 2019.
EWS Reservation – 124th amendment
The economic reservation act amends articles 15 and 16 of the constitution.
With this amendment, a clause is added which allows states to make "special provisions". The "special provisions" are for the advancement of financially backward sections of society.
The "special provisions" are related to admissions to educational institutions. These educational institutions include private educational institutes, aided and unaided educational institutes other than minority institutes.
Reservation System in India
In India, a total of 49.5% of seats are reserved on the basis of caste. In other words, 22.5% of available seats are for scheduled castes and scheduled tribes. Out of 22.5%, 7.5% and 15% reservations for scheduled tribes (STs) scheduled castes [SCs] respectively.  Further, 27% is allocated for other backward classes [OBC]. In addition to this, reservation based on financial status is added which ultimately increased the reservation seats to 59.5%. However, there is a decrease in the open category or merit seats from 50.5% to 40.5%.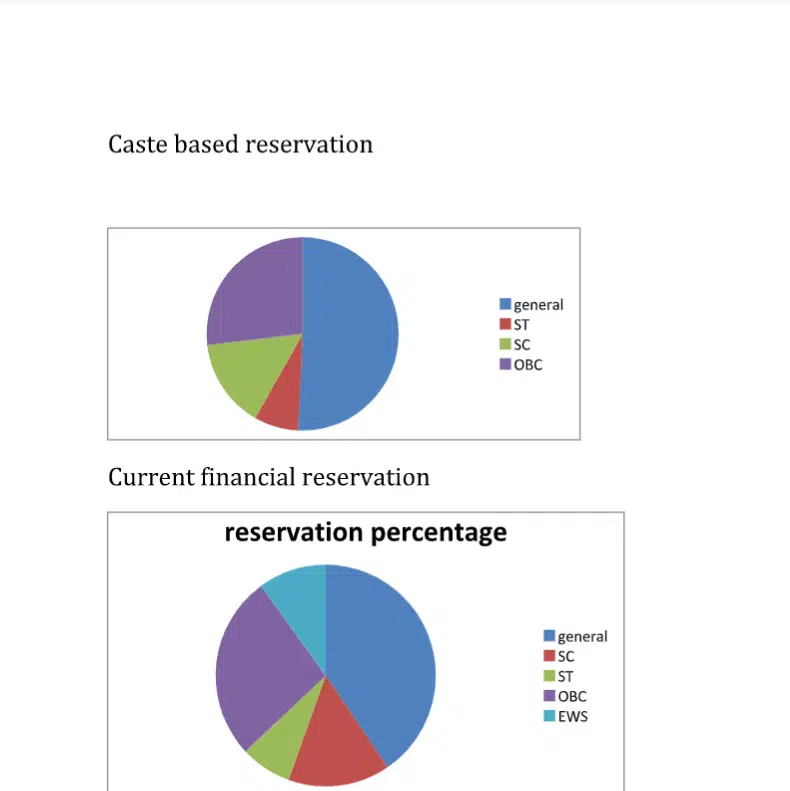 Why there is an EWS Reservation?
It is an undeniable fact that caste-based reservation comprises nearly 50% of seats in government jobs and educational sector. However, there are huge proportions of the upper class population who live in poverty. Moreover, these people cannot claim reservations due to their higher caste instead of being poor.  In fact, it is the first time in the Indian history that the nation made non-caste and non-religion based reservation.
Want to Clear IAS Exam in 2024?
Take IASSolution Mock Exams; Be a Master!
Take a FREE Test
Who are the beneficiaries of this EWS Reservation Bill?
The eligibility criteria cover almost 80% of the population. However, the 10% quota is mainly for the poorer sections of upper-class Hindus and other religions.
The Brahmins, Rajputs, Jats, Vaishyas, Marathas, Patels, kappus and Kammas are the major upper-class Hindus who benefit from the reservation.
The poor among other religions such as Muslims and Christians can also benefit from the economic reservation.
What are the criteria's of EWS Reservation Eligibility?
The criterion that describes Economically Weaker Sections is based on their family income and the size of land they have. In other words, a person is eligible for financial reservation, if he has an annual income of less than eight lakhs Indian rupees.
Further, if a person owns an agricultural land of less than 5 acres and the house is below 1000square feet.
In addition, if a person's own residential land is not exceeding 100 yards in the municipal area and not more than 200 yards in the non-municipal area are also eligible.
1. Family income
Gross family income of less than eight lakhs rupees can benefit from the reservation, as they are identified as economically weaker sections [EWS].
Family income includes from all sources such as salary, business, agriculture, parent's and spouse's income.
2.  Agricultural land.
People can claim financial reservation if a family's total agricultural land is less than 5 acres. However,  applying for EWS status, clubbing of family's property in different locations.
Despite the fact of less than 5 acres of agricultural land ownership for EWS status, nearly 90% of the country's population falls in this limit.
3. House of less than 1000 square feet
An individual can get 10% reservation if his or her house if less than 1000 square feet. However, in India, more than 80% of houses are below 500 square feet.
4. Residential plot
If a person owns a residential plot of below 100 square yards in a municipal area is eligible for 10% reservation. Further, in the notified municipal area, it should not be more than 200 square yards.
Also read: UPSC Age Limit for UPSC Civil Services Exam
Who are not eligible for the EWS Reservation?
If a candidate belongs to a caste group that is already covered in the existing reservation system, the person is ineligible. For example, if a person belongs to SC or ST category, he or she can apply only under SC or ST Reservation Act.