IAS Exam 2024 – Dates, Eligibility, Age Limit and Syllabus
The Indian Administrative Service Exam known as IAS Exam is one of the toughest and most prestigious competitive exams in India. It is conducted by the Union Public Service Commission (UPSC) to recruit candidates for various administrative positions in the Indian government
The IAS Exam provides an opportunity to serve the nation and contribute to the development of the country. It is a highly respected and sought-after career option among the youth in India.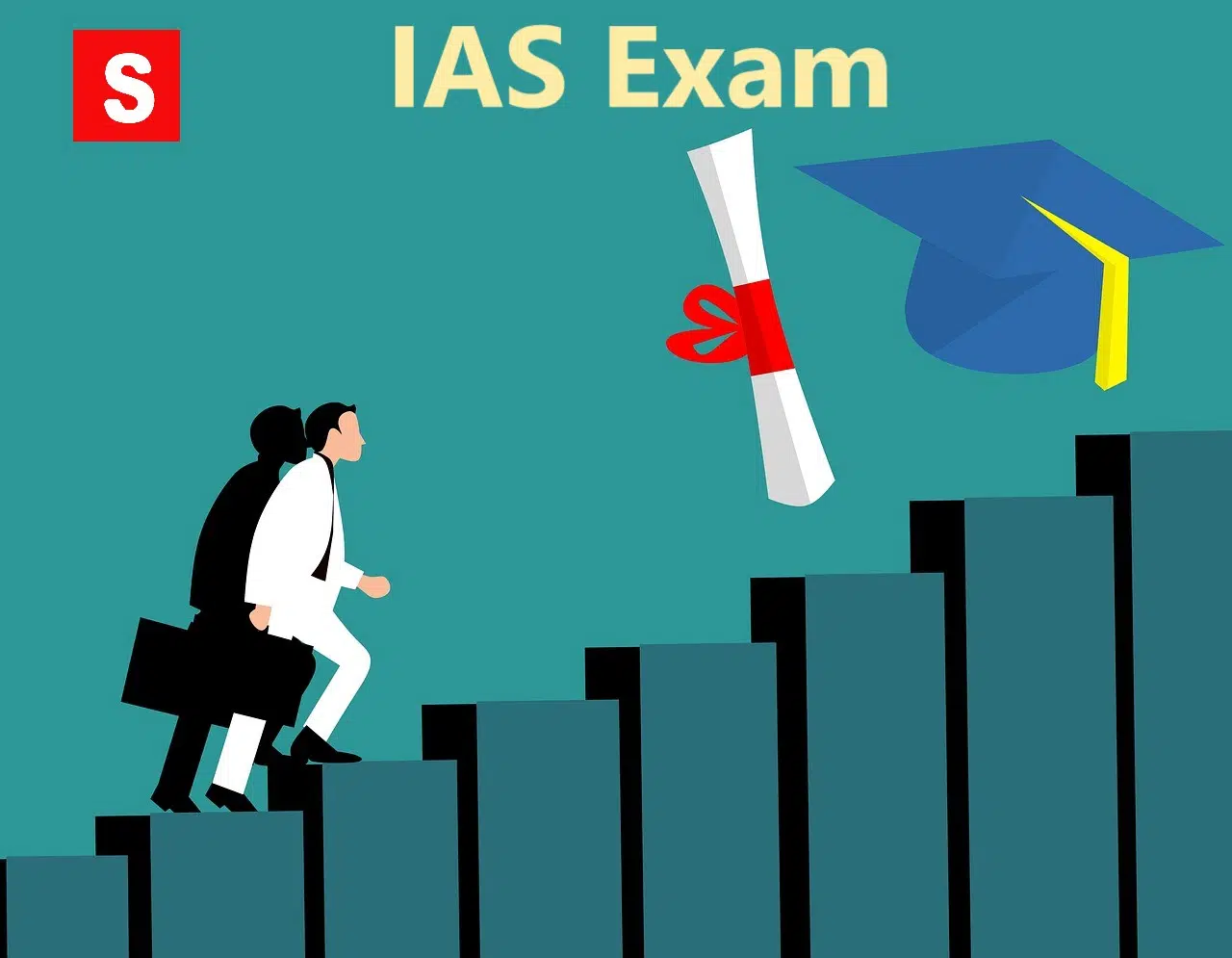 UPSC Civil Services Exam is popularly known as IAS Exam which is a three-tire exam process as per UPSC Syllabus. The exam pattern comprises a preliminary exam conducted in June, followed by mains in November – December, and the final interview in March. The final result was published by UPSC in the month of May. However, preliminary exam marks are not accounted for ranking while the marks scored for mains and interviews will be counted for ranking. Although, it is not easy to crack IAS Exam, due to its tough competition and wide syllabus. Hard work along with smart work, the right approach, proper guidance, and the right attitude will lead an aspirant to get a high rank in IAS Exam.
IAS Exam 2024 Dates
Date of Notification and Registration starts for IAS Prelims:  February 14, 2024
Expected Date Registration closes for IAS Prelims:  March 05, 2024
Date of UPSC Civil Services Prelims and IFoS Prelims: May 26, 2024
Start Date of UPSC Civil Service Mains: August 20, 2024 (5 days)
Expected UPSC IFS Mains Start date: November 24, 2022 (7 days)
Note: The dates of notification, commencement, and exam duration are liable to change if circumstances so warrant.
IAS Exam Eligibility
An Indian with any degree from [ For IAS and IPS]
Any of the universities incorporated by an act of central or state legislature in India
Other educational institutions were established by the act of parliament.
Or a deemed university as per section 3 of the University Grants Commission Act, 1965. Posses an equivalent qualification.
Final year students and candidates awaiting results can also apply. Results need to submit at the time of filing the application for the mains exam.
No percentage bar for any of the services.
IAS Exam Eligibility for other services:
A citizen of India or,
A subject of Nepal or,
A subject of Bhutan or,
A Tibetan refugee who came to India, before January 1, 1962, with an intention to settle permanently in India.
A person of Indian origin who migrated from Pakistan, Burma, Sri Lanka, East African countries [ Kenya, Uganda, the united republic of Tanzania, Zambia, Zaire, Malawi, Ethiopia, and Vietnam ]with the intention of permanently settle in India.
IAS Exam 2024  Syllabus
Every year UPSC conducts exams under the prescribed syllabus. Having a clear idea of the  Syllabus and proper methodology of study will help aspirants to tackle the dream of clearing the Civil Service Examination. Here is the list of the latest syllabus as per UPSC Civil Services Exam 2023 Notification
IAS Exam 2024 Age Limit
Lower Age Limit
The Minimum Age limit for IAS  Exam is 21 years. The age limit is calculated as on the 1st of August every year in which the exam takes place.
Want to Clear IAS Exam in 2024?
Take IASSolution Mock Exams; Be a Master!
Take a FREE Test
Upper Age limit
Cumulative age relaxation: apart from mentioned age limits, SC/ST and OBC candidates will get cumulative age relaxation. In other words, age limits are added in special cases. For example, if a person is OBC and ex-serviceman, he will get 5+7=12 of extension. Hence, his upper age limit will be 42 years.
IAS Exam 2024 Pattern
Civil Service Exam conducted by Union Public Service Commission, a government agency, who selects appropriate candidates for topmost services. Every year around 4- 5 lakhs of candidates appear for the exam and only around 1000 are got the selection.
As a matter of fact, IAS Exam is considered as one of the toughest exams in the world, because of its high competition, huge syllabus, and exam duration [extends to one year].
On the one hand, the Preliminary exam is objective type consists of two papers General Studies Paper and CSAT(Paper 2). General Studies Paper  1 counted for screening to the Mains exam stage while Paper 2 is minimum qualifying in nature.
On the other hand, the Mains exam consists of 9 papers, including optional (2 papers), which is descriptive in nature. However, English language paper and regional language papers are qualifying in nature. Essay paper, four general Studies papers and 2 optional papers are considered for merit,  along with interview marks.

Tips to Clear IAS Exam 2024
Candidates should adopt the methodology of hard work+ smart work+ right approach+ proper guidance + right attitude. That is known as proper strategy.
For proper guidance and approach aspirants opt for classroom teaching from coaching academies.
Online sites like IASSolution.com  are the real treasure that provides proper guidance and approach.
Besides all, the importance of UPSC Prelims  Mock Test Series cannot be neglected.
In the first place, the role of coaching institutes is just 3 percent while online sites like IASSolution.com treasure trove of knowledge played 50% of the role.
For common subjects like History, Geography, Economics study materials, and guidance are easily available.
Moreover, clarity of thoughts and ideas is vital because of most of the opinions of the question-based.
Empathy is the most important factor for government servants in providing better solutions to the common man.
IASSolution Prelims Mock Test Series 
Simply reading standard books and materials will not help you to perform in the real UPSC Exam. Firstly, you need to identify your weak area and then try to improve it. You can improve your ability to perform in an actual exam only when tested in the exam atmosphere with negative marking. Take
free UPSC Prelims Online Mock Tests
by IASSolution to find where you stand, what are the weak and strong areas in our artificial intelligence-enabled exam platform. Happy learning!
IAS Book List
We have prepared the best book list for IAS Preparation by taking inputs from UPSC toppers. Links are provided to buy books online.