How to Read Hindu Newspaper for IAS Exam?
Daily reading of newspapers has a decisive role in tackling examinations especially the Hindu Newspaper for IAS Exam (UPSC CSE). Apart from various local and national dailies available in India, THE HINDU Newspaper is the choice for IAS aspirants. It is the most preferred newspaper for UPSC aspirants due to its high standards. Apart from standard UPSC Books, most of the questions are triggered by this daily national.
The Hindu Newspaper is encompassed with 15 pages on average along with supplements. Aspirants find it as a quite cumbersome task to cover this newspaper daily and coordinate with the UPSC Syllabus. Interestingly, it is not necessary to read in-depth each and everything perhaps we can skip and skim different news.
How to read the Hindu Newspaper for IAS Exam?
It is critically important that you should know the syllabus before you start your reading. First of all, correlate your syllabus with the various articles in the Hindu newspaper. However, spending too much time reading newspapers cannot be encouraged. Because of the fact that aspirants have a lot to cover apart from the newspaper. It is advisable to spend around  60 to 75 minutes on an average every day on reading 'The Hindu Newspaper'. Once you become familiar with the syllabus, start to prepare notes while reading itself.
How to read the Hindu Newspaper for IAS Exam in an hour?
Page 1: This page consists of main news so just skim this news to get awareness regarding the various happenings. Don't spend too much time reading this page.
Page 2-6: It is advisable to skip these pages because the news in these are not important from the UPSC point of view. The second and third page consists of regional news whereas fourth to sixth pages includes state news.
Page 7: This is an important page as it covers national news. Furthermore, give more importance to this page as it deals with supreme court verdicts, parliamentary debates various government orders and bills.
 Page 8: Editorial of the Hindu Newspaper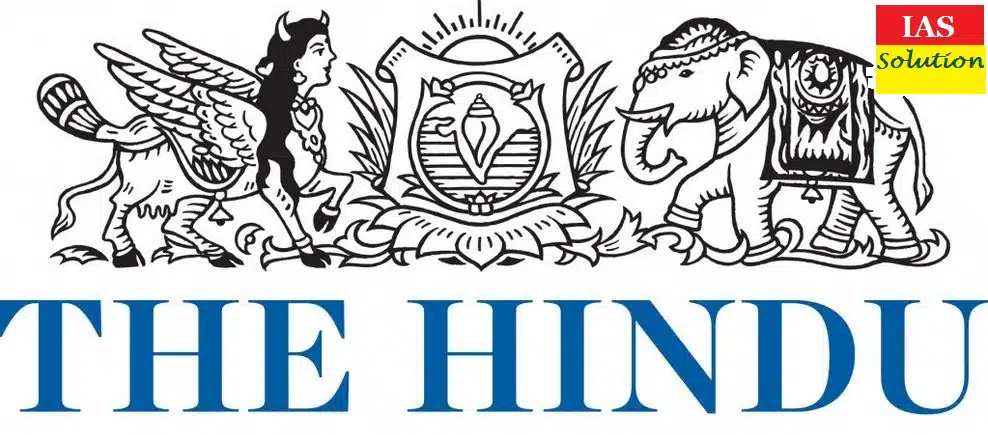 This can be considered as the backbone of the Hindu Newspaper reading for a civil service aspirant. It is the editorial page and spent maximum time in reading two editorials on the left side followed by the lead article.  This will give an overview of the current issues. Although, including letters to the editor as this enable you to view an issue from a different perspective. But be careful not to get biased with various views and opinions.
Want to Clear IAS Exam in 2024?
Take IASSolution Mock Exams; Be a Master!
Take a FREE Test
Page 9: This is otherwise known as a perspective page or OP-EN page. In this page,  an author, who is not associated with the editorial board expresses his views in relation to current issues. Go through this page to get an overview of current issues in a different manner.
Page 10-11: There is no need to go in depth as these pages contain general news like political news and issues. However, read superficially to have an idea regarding various happenings.
Page 12: The World page consists of matters relating to international relationships. So give more importance to it.
Page 13-14: Business page, spent some time on this page because it deals with fiscal and monetary policy. Emphasize on articles pertaining to socioeconomic issues in relation to women, children, health, etc.
Page 15: Sports are not obvious for civil service preparation.
Do not ignore Science and Technology edition on Thursday's Hindu Newspaper. It consists of recent developments in the field of science and many questions can be asked from here.
Also read: How to study geography for IAS prelims in 5 months?
Give more importance to these:
 Supreme court and high court verdicts.
 Government policies and orders.
Ignore these:
Political news
Sports news, awards
Local news
Film news, interviews of celebrities, etc.
Also read : How to study Indian History for IAS examination?
Conclusion
Focusing on the issues rather than reading word by word as well as spending adequate time in reading Hindu Newspaper helps an aspirant to tackle the dream of IAS. Apart from The Hindu students can read other newspapers, magazines, India year Book and internet surfing, etc. to enhance knowledge and current affair issues.