One India One Election – Advantages and disadvantages of One Nation One Election System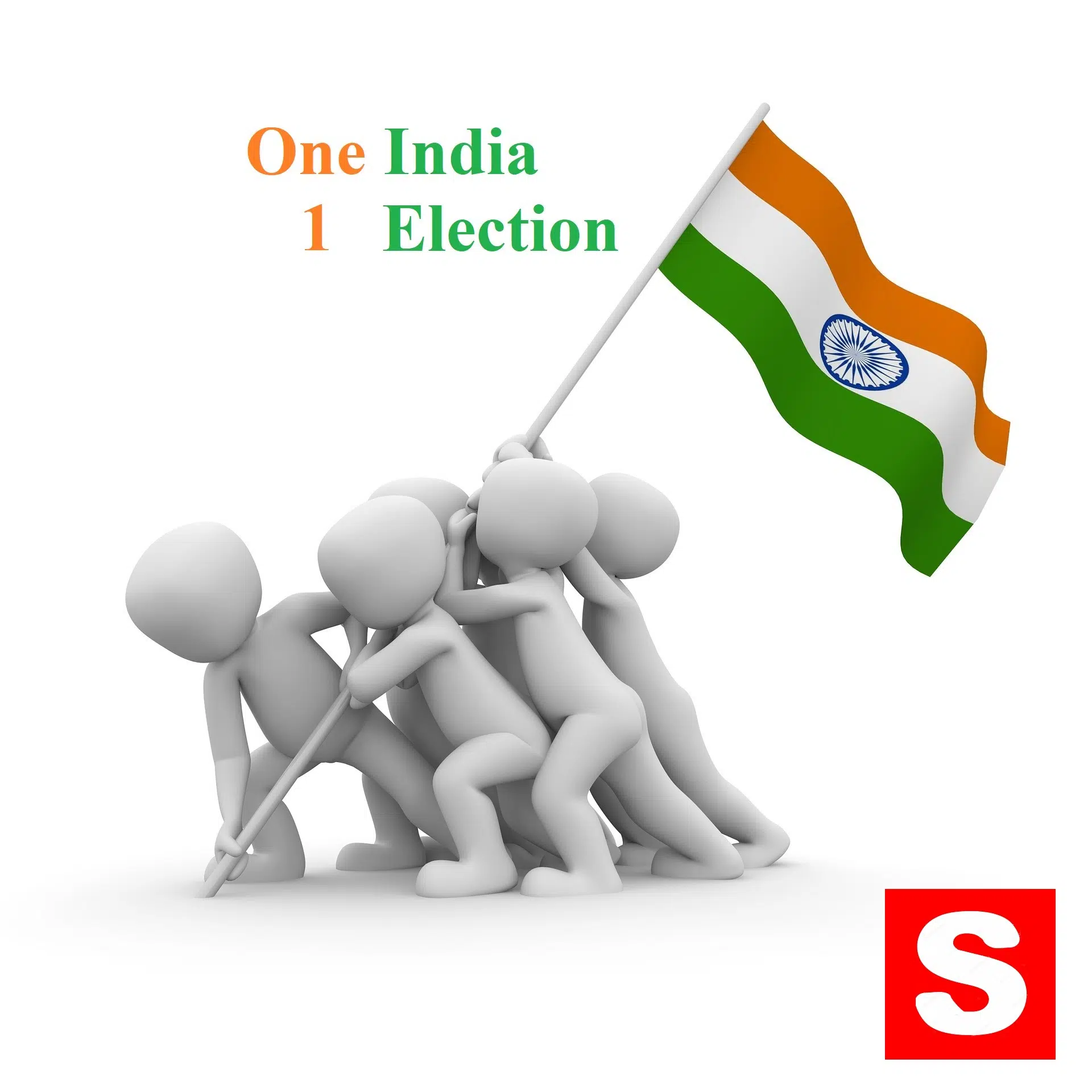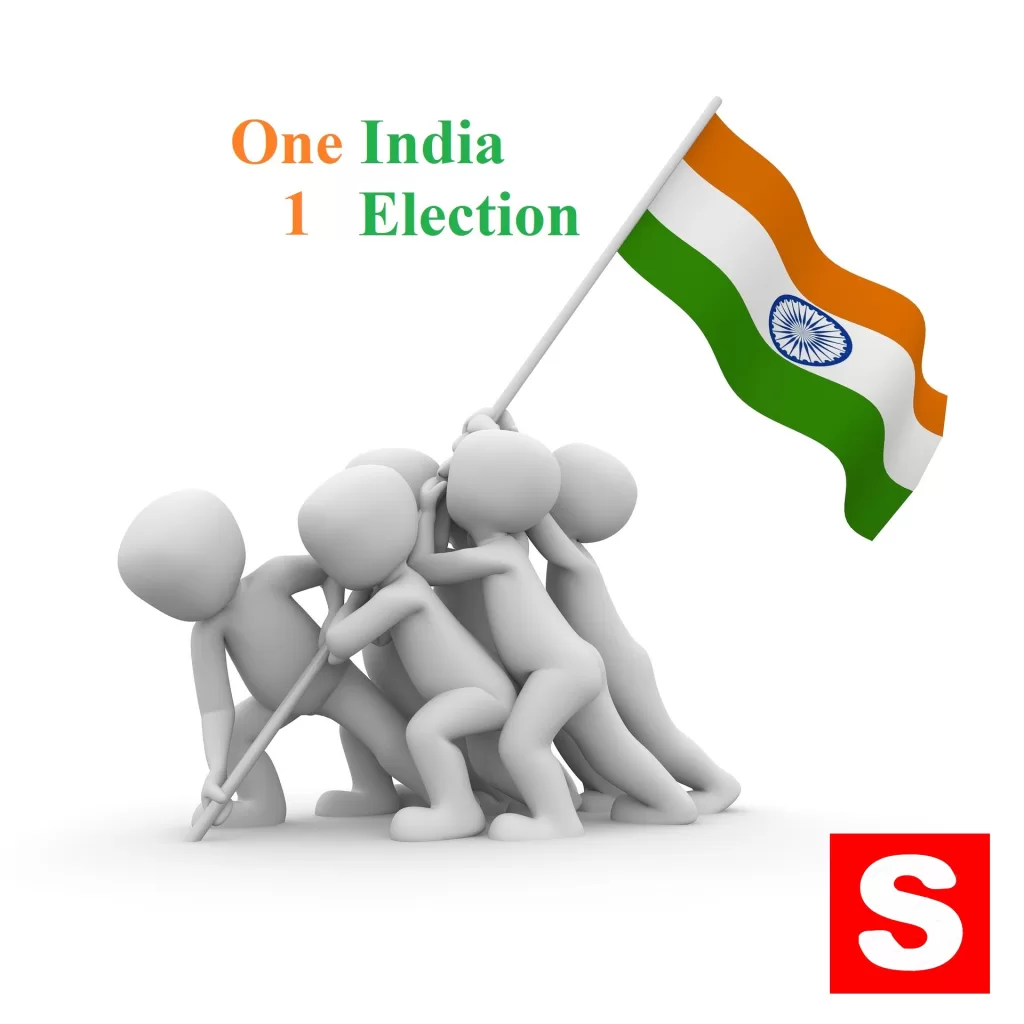 The plan of conducting state polls and Lok Sabha polls together has been proposed by Prime Minister Narendra Modi. The Prime Minister called an all-party meeting on Wednesday, June 19, 2019, to discuss simultaneous polls. "One India One Election" means holding Lok Sabha and state assembly elections together.
How India can implement it and what are the advantages and disadvantages of such an election? What does it mean for the world's largest democracy? Many questions arise in our minds regarding this proposal. In this article, we try to explain all about " One India One Election ".
One India One Election – Historical Background
In 1951-52, 1957, 1962 and 1967 there were simultaneous elections to state assemblies and Lok Sabha. During this period, the Lok Sabha elections took place together or partially with state polls.
In 1951-52, when simultaneous elections took place, the dismissal of governments and reorganization of states saw the percentage of states voting simultaneously. However, the percentage then reduced to 76% in 1957 and further declined to 67% in 1962 and 1967. Finally, the link was nearly broken in the 1970s.
However, the debate over simultaneous elections revived again in the 1990s under the A B Vajpayee government.
A law commission report in 1999 during the Vajpayee government suggested for concurrent elections. Further, the law commission proposed that, when a no-confidence motion is moved against a government, it should also need a plan to vote confidence for the formation of an alternative government.
In January 2017, PM Modi suggested that a feasibility study for conducting concurrent polls should be done.
A parliamentary committee report in 2015 under the chairmanship of the then Rajya Sabha MP EM Sudarsana Natchiappan recommended for together elections to Lok Sabha and state assemblies.
After the victory of 2019 polls, PM Modi came up with a fresh push to simultaneous polls but a stiff resistance from oppositional parties.
Views of different Political Parties
Last year when the law commission consulted on the issue, BJP and Congress stayed away while four political parties supported (SAD, TRS, SP, AIADMK). However, nine parties opposed the suggestion of simultaneous election (TMC, DMK, AAP, JDS, TDP, CPI, CPM, Goa Forward Party, and forward block).
Advantages and Disadvantages of One India One Election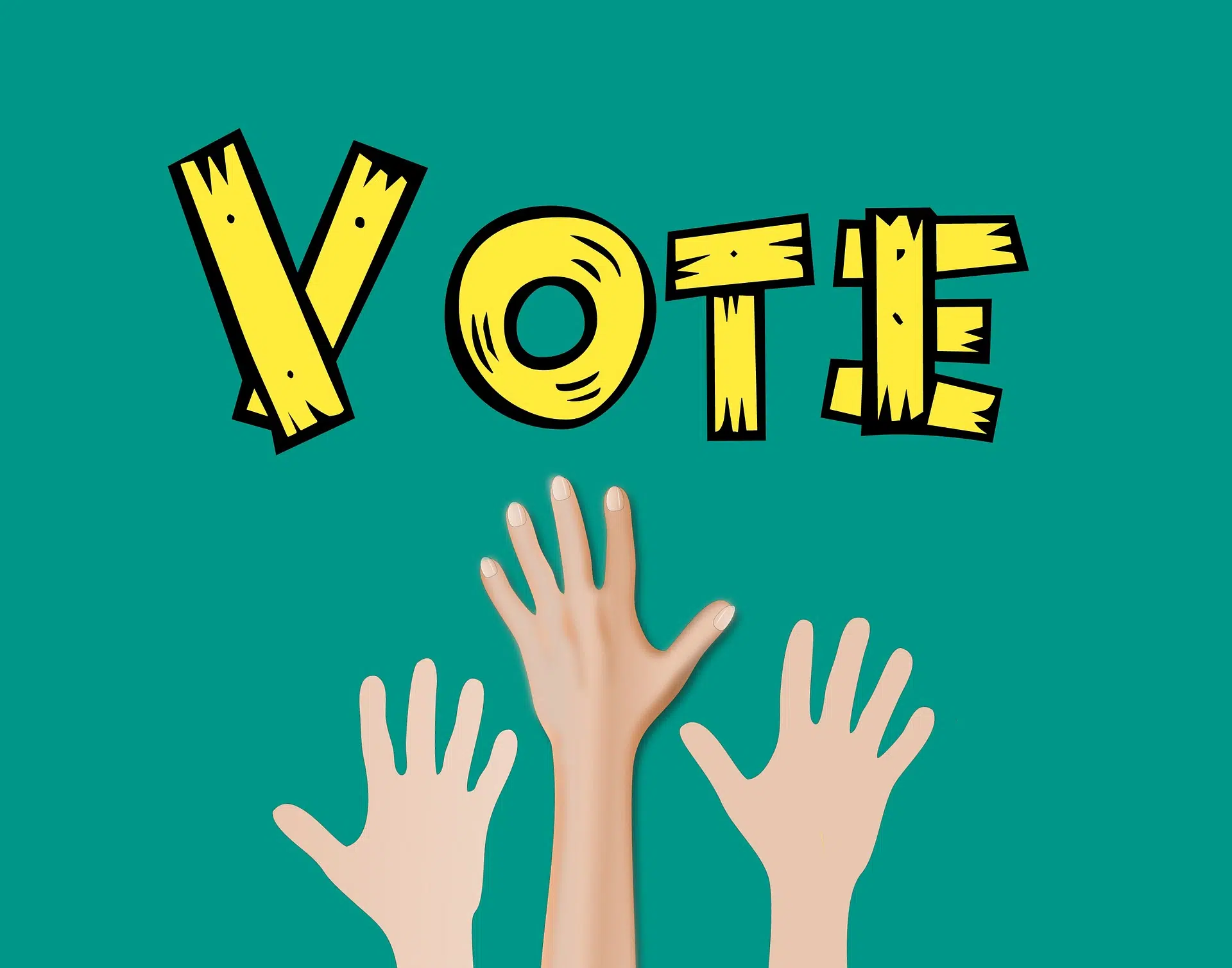 1. Economic Benefit
The election procedure is not only tiresome but also expensive. Political parties and candidates individually spend a lot on campaigning and other purposes. if they spend money once in five years for elections, the money, therefore, utilized for other pressing issues. For instance, the 2019 general election was the most expensive elections ever held. Election commission pegs 2019 reveals that total expenditure for this general election was 10000 crore.  Although the EC reveals about 10000 crore expenditure, non-EC sources say that the total amount for the 2019 general election was nearly 60000 crore. This includes spending by parties and candidates.
2. Time-Saving
Conducting one election all over the country at the same time would save a large amount of time. Further, this time is beneficial for the nation's developmental projects. In other words, politicians are concentrating half of the year for making policies for election in one or another state. On the other hand, from a common man's point of view, it would be time-saving for people also if they cast both votes together.
Want to Clear IAS Exam in 2024?
Take IASSolution Mock Exams; Be a Master!
Take a FREE Test
3. Pleasing the Vote Bank
There is always a pleasing of vote banks in India. In other words, mostly building of roads and infrastructure developments all take place just before elections. The public is also fed up with the shunning of vote banks. Further, authorities cannot make some policies as political parties may lose there vote share. A combined election throughout the country would allow the government to frame policies without the fear of gaining or losing vote share.
4. A reduction in Social issues
Various social problems such as casteism, corruption, and communal violence are prevalent in our country. Moreover, these problems prevail in our country due to so many elections happening every year. Political parties through gimmicks each other and raise concerns about these issues to get overhand in elections. If elections are conducted jointly, these issues can be limited to a certain extent. Once the elections are over, parties would focus on maintaining peace and harmony among people.
Drawbacks of simultaneous Elections
1. Practical difficulties
There is an argument that the conduction of Lok Sabha polls with state assemblies and local bodies is impossible. Conducting elections together is not an easy process. In addition to this, there would be a shortage of staff to monitor the election process. Less supervision during voting can end up with dire consequences such as booth capturing.
2. No economic benefits
Those who oppose concurrent election say that simultaneous elections also cost the same. Therefore, there is no financial gain. EVMs, require a huge amount of money for its maintenance and functioning. For instance, according to the law commission, if the simultaneous election took place in 2019, the EVM cost would have been nearly 4500 crores. However, total expenditure on elections can be capped at a certain level with strict monitoring. If there is a restriction on total expenditure before the implementation of the model code of conduct, there won't be much economic burden.
3. An opportunity to check political parties
Holding different elections would help parties to keep an eye on their policy-making and implementations. This could allow parties to change policies if there is strict opposition from the public. For example, the recent Lok Sabha poll results in Kerala reveals as an aftermath of the state government's stand in Sabarimala women entry issue. Due to the big blow to the ruling party of Kerala, the state government changed its policies regarding the Sabarimala issue. Therefore, the state government would be able to win the confidence of people within their remaining term.
4. Ignorance of Local and Cultural issues
If there are simultaneous elections, more chances of neglecting local issues and people may focus only on national issues such as defense and international relations. When there is a state election, we give more importance to various issues like the educational system, health care, and waste disposal. These all need appropriate attention and the conduction of elections together would ignore such things.
Further, the cultural differences among different states make more complicated when the conduction of elections at one stretch. Although we are proud of our unity in diversity, when it comes to cultural difference and other cultural issues it is impossible to conduct state and Lok Sabha elections together.
5. The Marginalization of Local Parties
If simultaneous elections would take place, many local parties would be marginalized. As people will focus more on national issues, it would be beneficial for national parties. This, in turn, leads to a reduction in the number of local parties. In other words, our country may end up with a single party or two-party system.
Read more: C Vigil App – Everything you need to know
Facts about One India One Election Plan
Constitutional amendment
There is a need for a constitutional amendment of five articles and the Representation Of People Act (1951). As the union government has a two-thirds majority in Lok Sabha, a constitutional amendment is not a big hurdle. However, every recognized state and the national party should agree on the change.
Centre has the power to dismiss a state assembly
Under article 356, the union government has the right to dismiss state legislative assemblies. As long as the center has the right to dismiss a state government, simultaneous elections could not take place.
In conclusion, "One India One Election" would be a good move if it is carried out with the proper implementation of policies and rules. However, it would bring a devastating effect on our democracy if the plans are implemented without the required facilities. The proposal is well received and supported by many. But clarity should be made in various aspects and it is the responsibility of the union government to address all concerns regarding this. If everything goes in the right way, India could step to a revolutionary change in electoral procedures for good governance.