Gorakhpur Tragedy and Japanese Encephalitis :A series of negligence and future lessons
The unfortunate deaths of around 60 children in Baba Raghav medical college whether its due to lack of oxygen supply or inappropriate treatment for contagious diseases (like Japanese Encephalitis) put a question mark on government and health care delivery systems. Although, actual reason behind the incident is not clear, both reasons could be preventable. Lack of oxygen supply or outbreak of encephalitis can be curbed at the grass root level. This incident has claimed almost 60 lives, blaming each other is not a solution for the issue. Rather, it needs a critical examination of what happened and how to tackle future issues.
Japanese Encephalitis
Japanese encephalitis is a mosquito borne viral disease that affects brain. There is no cure for Japanese encephalitis, but, vaccines are available. Japanese Encephalitis [JE], has reported from many parts of the country, however, it is highly endemic in eastern Uttar Pradesh.
Even though, vaccines are available, it won't eradicate disease in short time period. Lack of infrastructure along with unclear data about disease and lack of access to clean water and sanitation are some of obstacles for eradicating Japanese Encephalitis. However, the efficiency of vaccine is about 85-90%. Similarly, population covered under vaccination programs may deprive some people.
Furthermore, BRD medical college is the only tertiary care hospital that delivers care to Japanese Encephalitis .
 The Gorakhpur Tragedy :A saga of negligence
Although, the actual cause of the incident is still a mystery. On one hand, government is arguing that tragedy is not due to lack of oxygen supply, whereas, media on the other hand, explains that it is due to lack of oxygen supply to the hospital. Anyhow, viewing this incident on another perspective explain about negligence.
The matter is not whether this incident took place due to lack of liquid oxygen or an outbreak of Japanese Encephalitis. For both these reasons, government is responsible and moreover, it is the due responsibility of the state government to critically examine this issue from the grass-root level.
Preventive Measures
As per  previous data, vaccination alone cannot prevent the incidence of Japanese Encephalitis. Along with vaccination, proper sanitation, provision of clean water supply also plays an important role. It's the responsibility of the state government to cover the endemic affected areas with proper vaccination as a mode of prevention. Moreover, as a mode of primary prevention, enhancement of proper sanitation and clean water supply. The primary health care delivery system needs to be strengthen for early detection and further occurrence of these cases. Apart from these, primary health care workers like ASHA, Junior public health nurse etc have a decisive role in the society for creating awareness as well as providing health education to the community.
Furthermore, It is a long standing challenge of not only Uttar Pradesh, but also whole country that, various center and state sponsored health plans are still resting on papers only. The actual beneficiaries are not getting benefits from these programs. It is arguably the responsibility of state government to provide proper health care to its people through proper channelization of resources.
Lack of Care
On the other hand, if this happened due to arrested oxygen supply in the hospital, both the government along with other members of health care delivery system are equally responsible. According to the company, that supplied oxygen to the hospital, they issued legal notifications to the hospital management regarding the arrears that are pending. The hospital management didn't notify this to the upper officials. The government officials including health secretary, district collector were oblivious about this matter. Furthermore, legislative members including chief minister, health minister, MLA, MP cannot deny their responsibilities to this hospital. It is noticeable that the chief minister himself was representing this constituency in the assembly. All these coupled together, shows a series of negligence towards public health.
Want to Clear IAS Exam in 2024?
Take IASSolution Mock Exams; Be a Master!
Take a FREE Test
 The Gorakhpur tragedy – future lessons
According to the reports, the deaths due to contagious diseases in Uttar Pradesh are not of first time incident. Further, in India many deaths occurred in past also due to either lack of medical facilities or medical negligence. Blaming on each other will not provide any solution to this issue. Only way to tackle this issue is to prevent such happenings in the future, both centre and state government should take responsibility in prevention of such incidents. Overall, a multi spectral approach would be beneficial. Government should make policies along with studying lessons from Gorekhpur Tragedy to prevent
60 innocent children lost their life, media and politicians are shedding crocodile tears on this issue. But for future, governments along with public should adopt self correcting measures to prevent these kinds of issues in future. The Gorakhpur tragedy is not only focusing on disturbed oxygen supply, but also to increased mortality rates due to communicable diseases.
Also read :UPSC IAS Exam Previous Year Question Papers in PDF
Multi spectral approach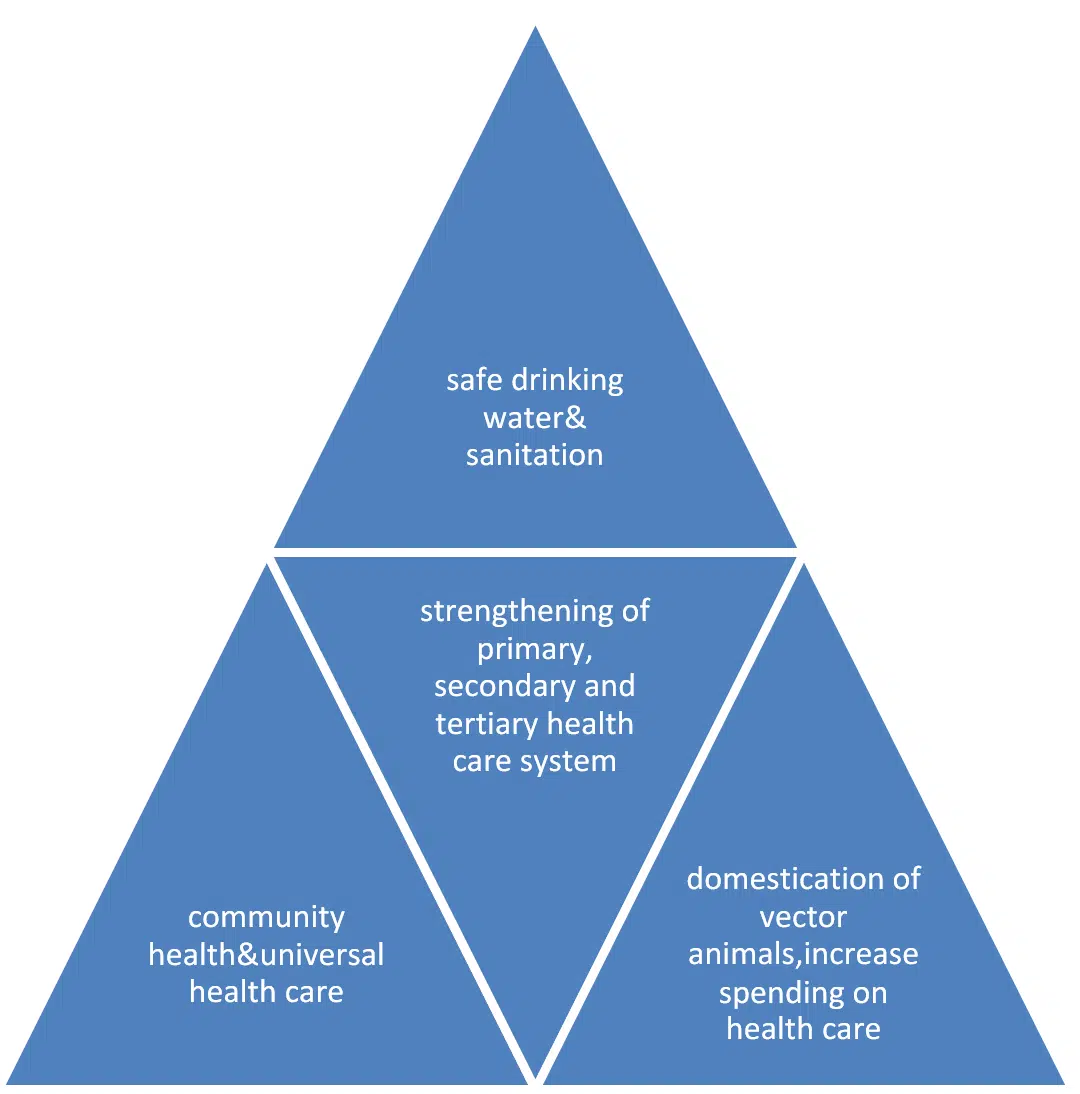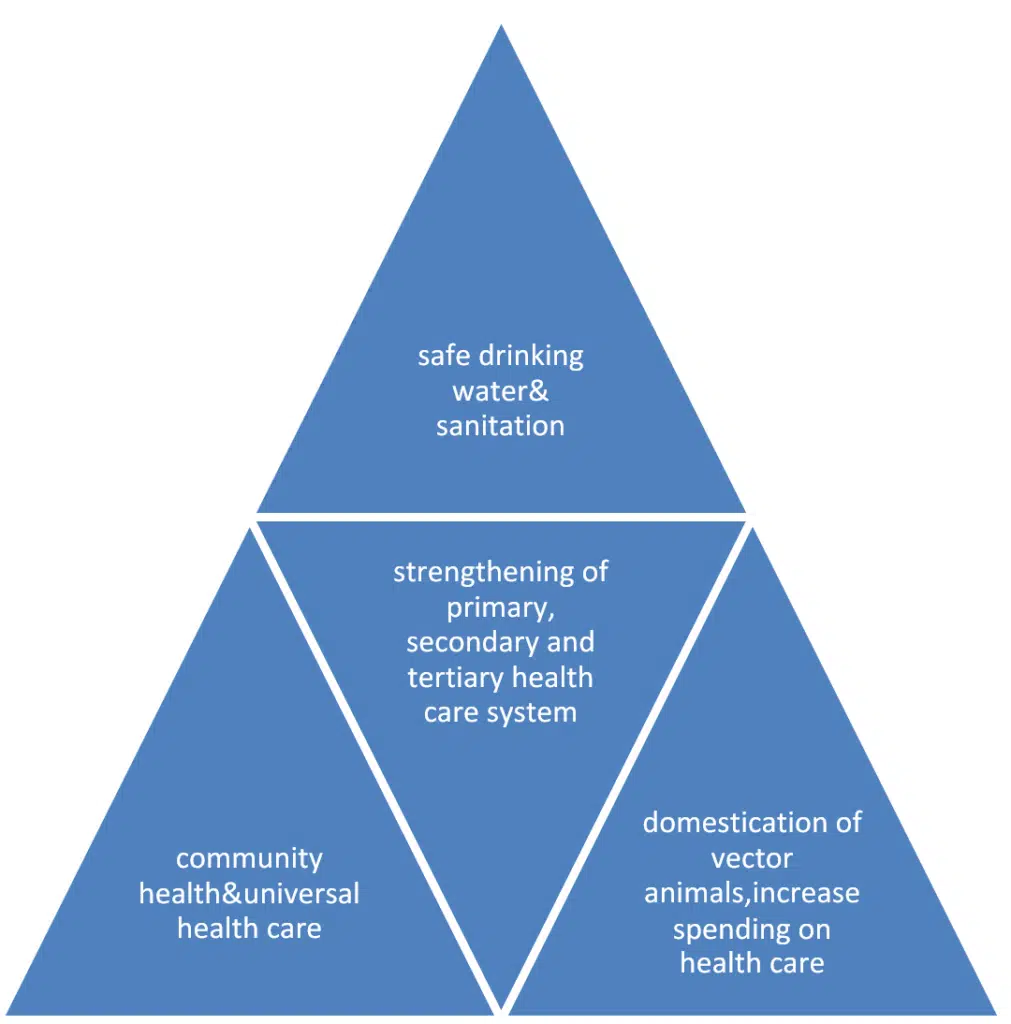 A multi spectral approach consists of the following:
Safe drinking water and sanitation: governments should take initiatives in provision of safe drinking water like portable water supply. Proper sanitation includes avoidance of open defecation, proper toilets and its active use and good drainage facilities.
Strengthening of primary, secondary and tertiary health care system. Along with proper health education and early detection of the cases,strengthening of primary health care system can not only reduce of these diseases,but also it can prevent this communicable to a certain extent.   Apart from these, proper vaccination coverage also prevents the incidence rates of these diseases to a considerable extent. Secondary health care facilities include more multi specialty hospitals to ensure proper care to affected individuals. Tertiary health care include area specific research centers and allocation of more medical colleges. States like UP, Bihar lacks good medical colleges hence, governments should take more measures to start quality medical colleges in these states thereby, any outbreak of communicable diseases can be tackled and reduce the mortality rate due these diseases.
Community health and universal health care: right to proper health care is the fundamental right of all citizens. Moreover, community health needs to be stronger through PHCs, ASHA workers etc.
Domestication of vector animals and spending more on medical facilities: carries of various diseases are either birds or animals for example, vector for Japanese Encephalitis is pigs and it should be domesticated. State government should spent lion's share of budget on health care facilities.
Other approaches
Corruption- it is a real obstacle and cure for various developmental programs in India. Laws must be effective to phase out corruption from India. India needs more transparent and centralized medical procurement.
Commercialization – private medical institutions needs to be limited to a certain extent thus the pressure of commercialization can be curbed.
Evidence based approach- the cause of various diseases should be identified and evidence based practice approach to be made. Beginning of various research centers with recent technolgu and and infra structure will give more output.