Essay Paper 2018 – UPSC Civil Services Mains Exam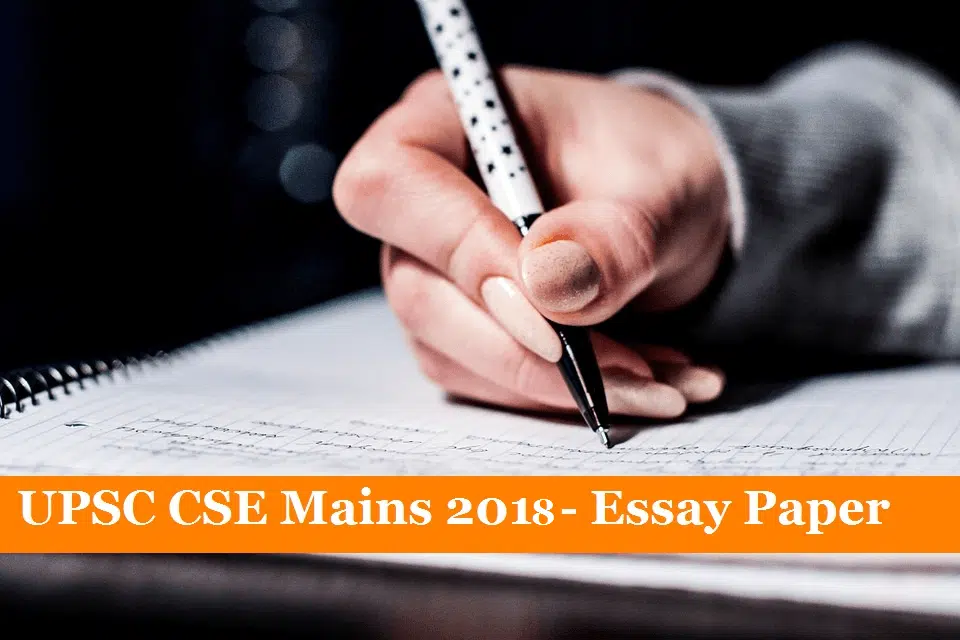 Please find the Essay Paper of UPSC Civil Services Mains Exam 2018. Use Print PDF option to download as PDF, given on the bottom of the page.
Essay Paper 2018 – UPSC Civil Services Mains Exam
Instructions: Write two essays, choosing one from each of the following Section A & B, in about 1000-1200 words. ( 2*125 = Total 250 Marks). Section A comprises Questions 1 to 4 and Section B includes questions 4 – 8.
Want to Clear IAS Exam in 2024?
Take IASSolution Mock Exams; Be a Master!
Take a FREE Test
Alternative technologies for a climate change resilient India.
A good life is one inspired by love and guided by knowledge.
Poverty anywhere is a threat to prosperity everywhere.
Management of Indian border disputes – a complex task.
Customary morality cannot be a guide to modern life.
"The past' is a permanent dimension of human consciousness and values.
A people that values its privileges above its principles loses both.
Reality does not conform to the ideal, but confirms it.