Download UPSC Civil Services Mains Essay Paper 2017
UPSC Civil Services Mains Exam started today with Essay Paper 2017 .Aspirants can download the copy of webpage as PDF using Print PDF option. As per mains candidates opinion, Section A was easy and Section B was tough one. What do u think ? Express ur opinion in Comment section.Moreover, Aspirants can also  download GS Paper 1, GS Paper 2, GS Paper 3 and Essay Paper.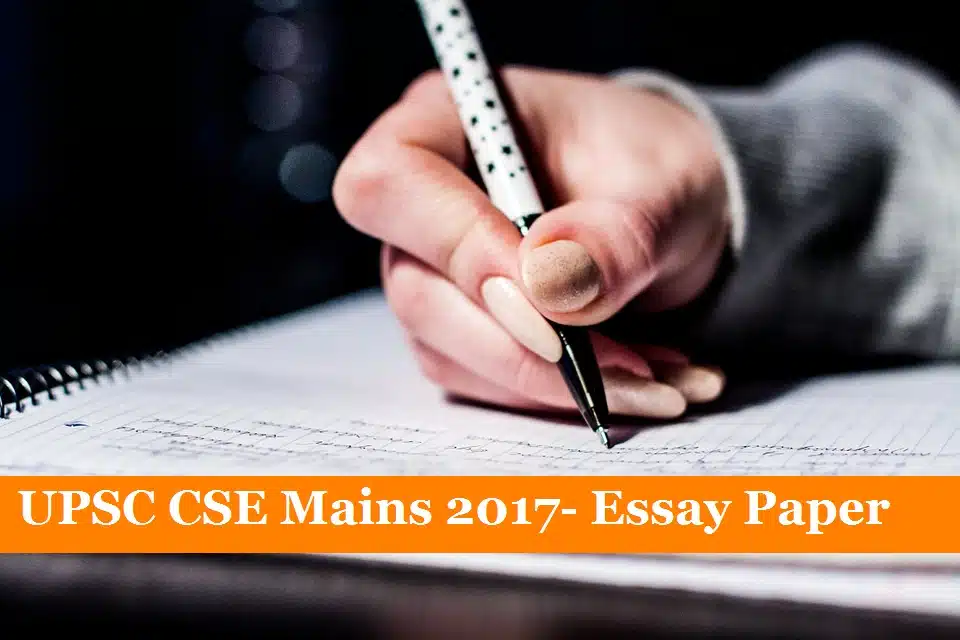 Write two essays, choosing one from each section in about 1000 – 1200 words each.
Essay Paper 2017: Section A
Want to Clear IAS Exam in 2024?
Take IASSolution Mock Exams; Be a Master!
Take a FREE Test
Farming has lost the ability to be a source of substance for majority of farmers in India
Impact of new economic measures on fiscal ties between the union and states in India
Destiny of a nation is shaped in its classrooms
Has the non alignment movement lost its relevance in a multipolar world?
Essay Paper 2017 – Section B
Joy is simplest form of gratitude
Fulfilment of new woman in India is a myth.
We may brave human laws but can not resist natural laws
Social media is inherently a selfish medium