Essay Model Question Paper – UPSC Civil Services Mains Exam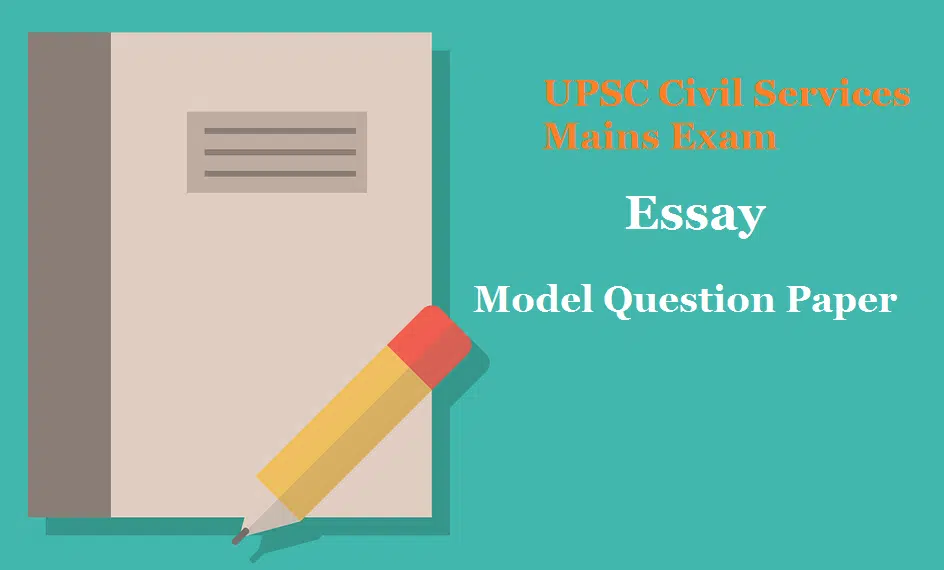 Download Essay Model Question Paper for UPSC Civil Services Exam. We included questions which have high chances to come in UPSC Mains 2018. Use the Print PDF option given on the bottom.
UPSC Mains Essay Model Question Paper
Instructions: Write two essays, choosing one from each of the following Section A & B, in about 1000-1200 words. ( 2*125 = Total 250 Marks)
Want to Clear IAS Exam in 2024?
Take IASSolution Mock Exams; Be a Master!
Take a FREE Test
SECTION A
What is Natural Disasters reveal about Humanity?
Gender Sensitive Indian Society is Prerequisite for Women and Child Empowerment
Section 377, not the carnal acts banned under it is 'against the order of nature. Elaborate.
Impact of Technology on Human Relations and Human Productivity
SECTION B
Where Should India Invest More – Human Capital or Human Development?
Can Development and Environment Protection Go Together?
Is  Aadhar concern for citizens when it comes to the matter of Privacy? Explain.
Is Bank Scams in India is a result of a failure of governance and regulation?
Comment your answers below.