Essay Paper 2019 – UPSC Civil Services Mains Exam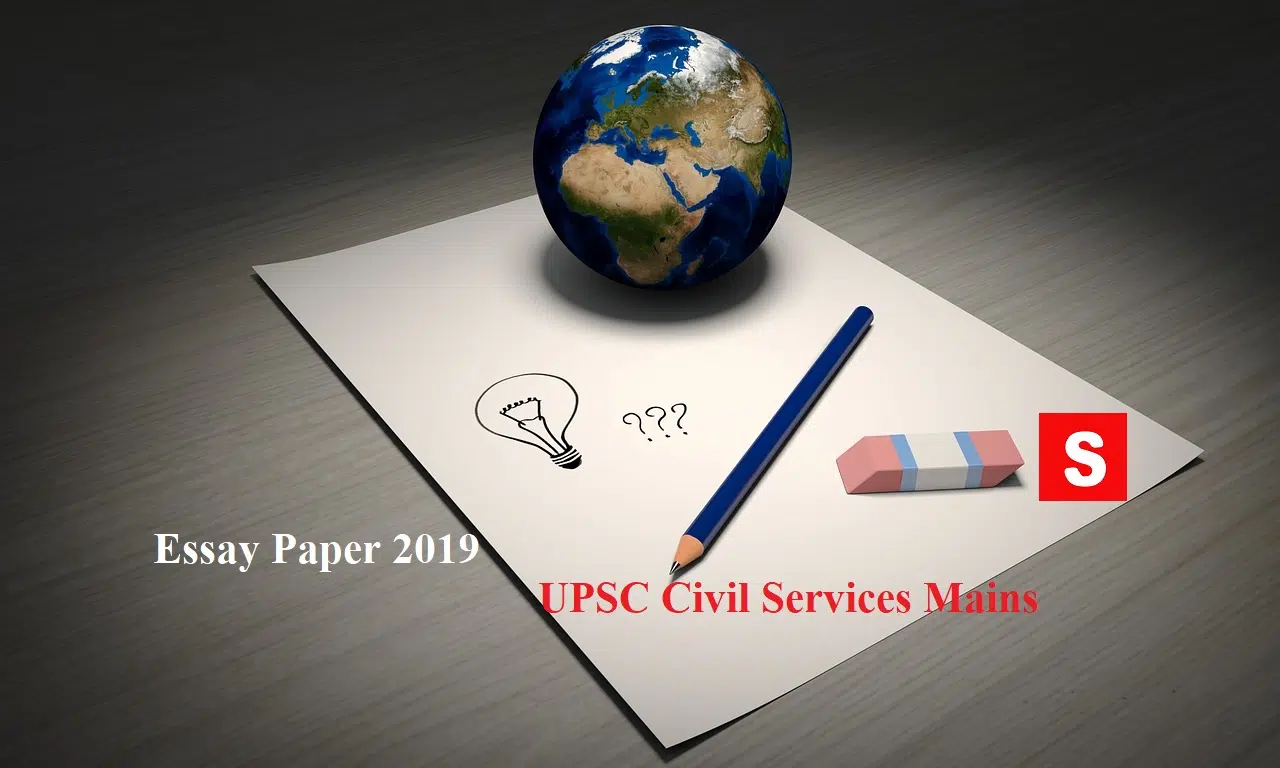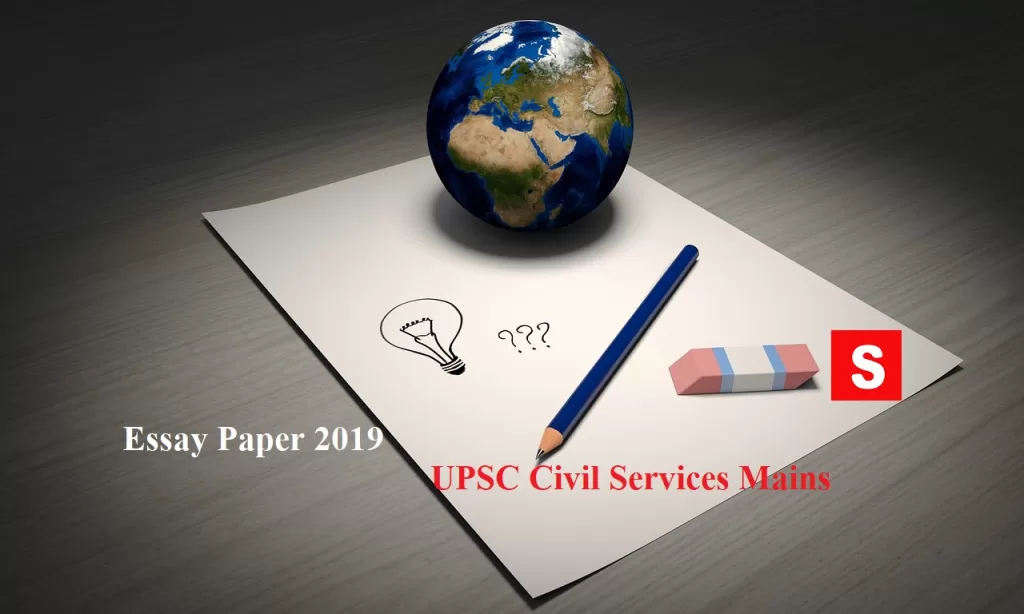 The most awaited exam of UPSC Civil Services Exam 2019 begins with Essay Paper. The exam was moderate as per the inputs from UPSC Mains 2019 candidates. You can express your opinion about the paper below comment section.
Essay Paper 2019 – UPSC Civil Services Mains Exam
Instructions
Total Marks: 250 marks, Time duration: 3 hours.
The essay must be written in the medium authorised in the admission certificate which must be stated clearly on the cover of this question-cum-answer (QCA) booklet in the space provided.
No marks will be given for answers written in the medium other than authorised one.
Word limit, as specified, should be adhered to.
Any page or portion of the page left blank, must be struck off clearly.
SECTION-A
Write any one of the following essays in 1000-1200 words (125 marks)
Want to Clear IAS Exam in 2024?
Take IASSolution Mock Exams; Be a Master!
Take a FREE Test
Wisdom finds truth.
Values are not what humanity is, but what humanity ought to be.
Best for an individual is not necessarily best for the society.
Courage to accept and dedication to improve are two keys to success.
SECTION -B
South Asian Societies are woven not around the state, but around their plural cultures and plural identities.
Neglect of primary healthcare and education in India are reasons for its backwardness.
Biased media is a real threat to Indian Democracy
Rise of Artificial Intelligence: the threat of jobless future or better job opportunities through re-skilling and up-skilling.
Also check – UPSC Exam Previous Year Question Papers in PDF – Download