How Aadhaar help the poor become cashless
The Aadhaar technology, centered on biometric data encapsulate to improve access to social services can help the common man to become cashless.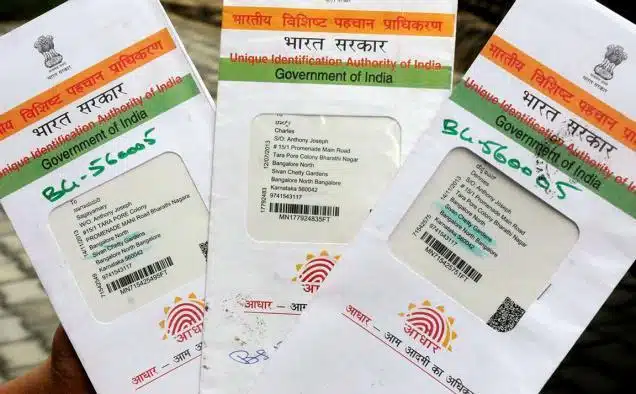 How it helps to become cashless
Want to Clear IAS Exam in 2024?
Take IASSolution Mock Exams; Be a Master!
Take a FREE Test
Aadhaar put forward a digitally verifiable identity, made it possible for those officially registered to recieive cash at an enabled banking facility.
Since Aadhar will be linked to every scheme in future so beneficiaries once under it will move towards cashless transaction since directly they will be paid with transparency and no leakages.
Since a new ordinance says to send employee salary directly into their account in informal sector Aadhar card e-KYC and band accounts when linked with it will help for financial inclusion.
Certain caveats-
Illiteracy- Opening a bank account requires paperwork that many vulnerable citizens do not know how to get since illiterate.
Long queues-If someone's savings are stored in cash they first need to be deposited in a bank or post office account and to the unbanked poor this means long queues at banking facilities
Technology constraints-space for digital transaction, secure firewall,how to overcome with cyber theft is another constraint.
 Infrastructure- dependent on access to the Internet penetration which is minimal (rank 138 ICT development Index), further electricity issue,only 17% of the Indian population has smartphones,reliable digital infrastructure etc are concerns to look for.
Labour because of their construction work has to face the problem related to finger print change so this may hamper the future transaction since changed finger print will deny the access.
Aadhar is 1) Project Loon for better internet facility
National Digital Literacy Mission  Subsiding the low end model smartphones for making it affordable to the common man
Also read : Everything you want to know about Electoral Bonds Scheme(EBS).
A good move by GOI with more penetration, better digital infrastructure, implementation of project LOON and better BC model and collaboration with CERT can help in more sustainable and more inclusive growth.