UPSC Results 2022: Ishita Kishore and 3 other women candidates bagged Top 4 ranks
The Union Public Service Commission (UPSC) has recently published the final results of the Civil Services Examination 2022. Candidates can now access the results on this page. Download the UPSC Result 2022 – 2023 as PDF here
The preliminary examination was conducted in June 2022, followed by the mains examination in September 2022. The Personality test was conducted from March to April.
Out of 11.52 lakhs of candidates who applied for the Civil Services Exam, in 2022. 761 candidates have been recommended for appointment to various central services, including the prestigious IAS, IFS, and IPS. The recommended candidates come from diverse backgrounds, with 345 from the general category, 263 from the OBC category, 99 from EWS Category 154 from the SC category, and 72 from the ST category.
The UPSC notified 1011 vacancies for the UPSC Civil Services for the intake in 2022.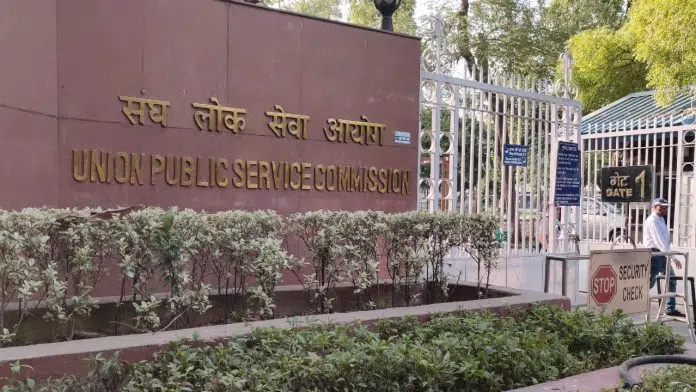 Ishita Kishore gains All India Rank 1 of UPSC CSE 2022
Out of 11.52 lakhs of candidates applied for UPSC Civil Services Exam in 2022.
The final rank list is formulated by combining the Main exam and Interview scores attained by the candidate.
Ishita Kishore secured Rank 1 in All India UPSC Civil Services Exam
Want to Clear IAS Exam in 2024?
Take IASSolution Mock Exams; Be a Master!
Take a FREE Test
UPSC CSE 2022 Toppers
ISHITA KISHORE
GARIMA LOHIA
UMA HARATHI N
UPSC CSE 2022 Vacancies
Although the number of recommended candidates is higher than the previous year, where 933 candidates were advised for the appointment against 1011 vacancies. Selected candidates will now undergo training at various academies nationwide before being assigned their respective services and cadre. The Civil Services Examination is one of the most prestigious examinations in India and attracts lakhs of candidates every year
IAS Toppers Interviews
We will soon publish on our website the comprehensive interviews of our online students who achieved top rankings in the UPSC Civil Services Examination (CSE) 2022-23.
For those who did not make it this time, keep striving harder (and smarter) in the future!
In the words of our Prime Minister Narendra Modi, "I understand the disappointment of those who could not clear the Civil Services Exam, but I also know that these are exceptional youngsters who will excel in any field they pursue and make India proud. My best wishes to them."
Persistence is key to success.
Congratulations and good luck to all the candidates who attained a top rank!
The marks of the recommended candidates, as well as the mark-list of all candidates, have been made available. Also, the official UPSC cut-off also publishes soon. Check this page after some time for the UPSC Cut Off 2022 and Mark List of all candidates.
P.S. For those seeking guidance on how to begin UPSC Preparation, please refer to IASSolution Beginners' Guide for success in UPSC CSE.