UPSC Calendar 2024 – Schedule of UPSC Exams
The Union Public Service Commission (UPSC) has released its annual exam calendar for the year 2024. The UPSC 2024 Exam dates schedule comprises recruitment to several UPSC Exams, including Civil Services Examination (CSE), Indian Forest Service Examination (IFSE), Engineering Services Examination (ESE), and National Defence Academy and Naval Academy Examination (NDA & NA).
The UPSC is India's premier central recruiting agency responsible for conducting various examinations to select candidates for different government jobs and services.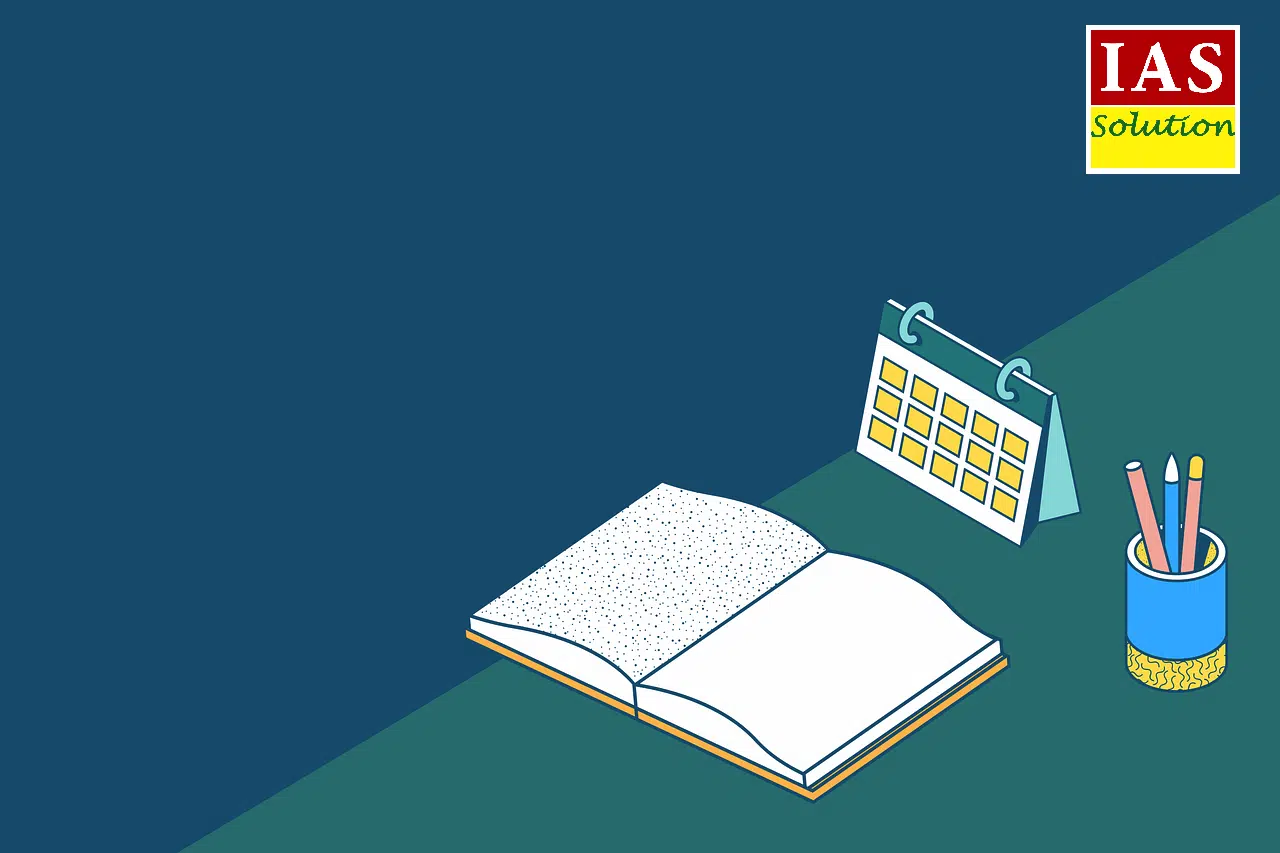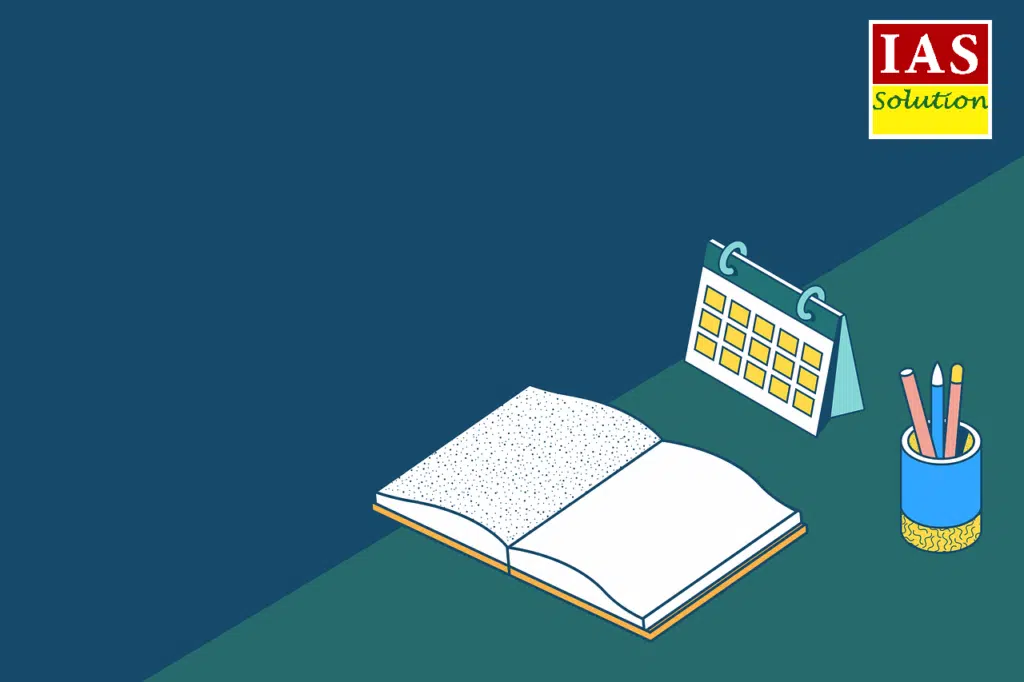 UPSC Calendar 2024 – Exam Dates for Prelims and Mains
Date of notification for Civil Services Prelims and IFoS – February 14, 2024
Last date for submission of application – March 05, 2024
UPSC Civil Services Prelims and IFoS  Exam date – May 26, 2024
UPSC Civil Services Mains Examination Dates – August 20, 2024 (Start date)
IFoS Mains Exam Date – November 24, 2024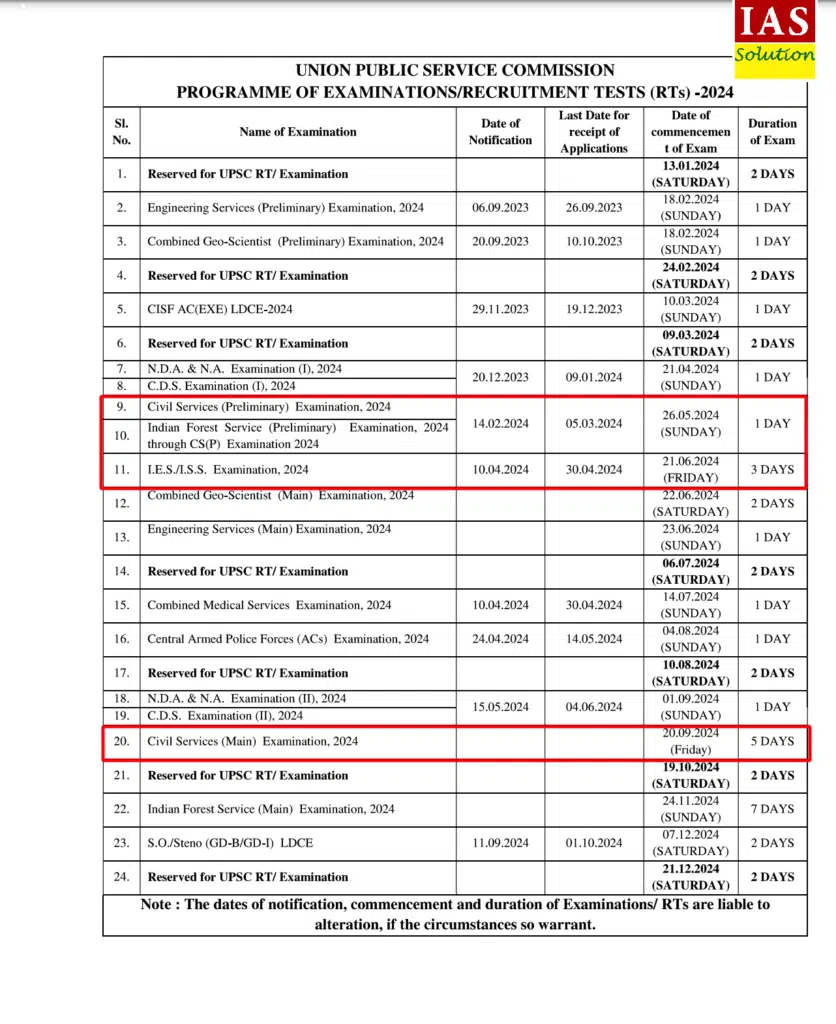 Want to Clear IAS Exam in 2024?
Take IASSolution Mock Exams; Be a Master!
Take a FREE Test
When did UPSC start inviting applications for Civil Services Exam 2024?
The announcement for UPSC Civil Services Examination 2021 was supposed to come on February 14, 2024.  After the notification was out, people who want to apply for the IAS/IPS exam 2024 could do so. The deadline to apply for UPSC CSE 2021 was March 05, 2021.
Date of UPSC Civil Service Preliminary Exam 2024
May 24, 2024 (Sunday).
Study Plan and Time table for UPSC CSE 2024
If you want to do well in the IAS/IPS Exam 2024, it's important to have a good plan for studying. IASSolution has made a schedule and study plan to help people who are preparing on their own. You can download the timetable as a PDF by clicking on the link.
Preparing for UPSC CSE 2024? Join IASSolution Prelims Test Series 2024
You can now join for IASSolution's Prelims Test Series 2024. This series has 40 online practice exams and will go on for a year until the UPSC Prelims 2024 exam.
The cost for the June 2023 – May 2024 batch is Rs. 3499.
If you enroll early, you'll have an advantage, so sign up now for the IASSolution Prelims Online Mock Test Series 2024.